GTO has been working on a research project/presentation all week so I thought it would be fun for everyone to play a little game called "Are you smarter than a first grader?" Absolutely no cheating, googling, or internet research. You must guess at the correct answers. (Grandparents and family who already know the answers are prohibited from playing.)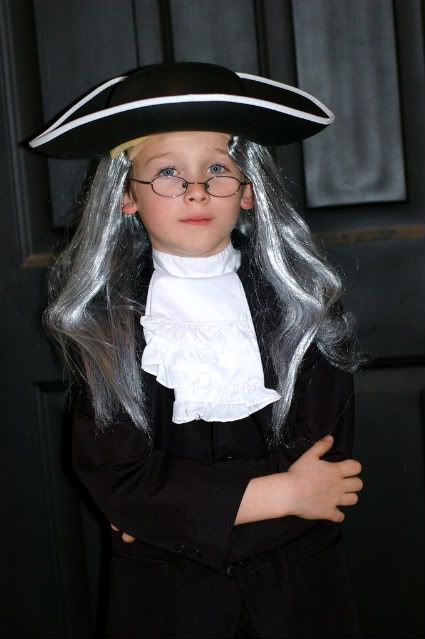 Who am I? (clue: one of the founding fathers of the United States of America. Also an author, printer, scientist, inventor, and politician.)


I invented something that was named after me. What was it?


What book did I write?


I invented an item similar to something that GTO wears everyday.


What am I best known for?
I will post the answers tomorrow and give a shout out to the first person who gets the most answers correct. GOOD LUCK!