Baby Luke's Daddy is a huge

Steelers

fan, so how wonderful it is that Luke decided to make his presence two weeks before the

Steelers

won the Super Bowl. When I took these pictures, Luke's Daddy had just returned from his Super Bowl trip so we decided to lay him down on Daddy's lucky jersey. This turned out to be one of my favorite pictures from the entire session.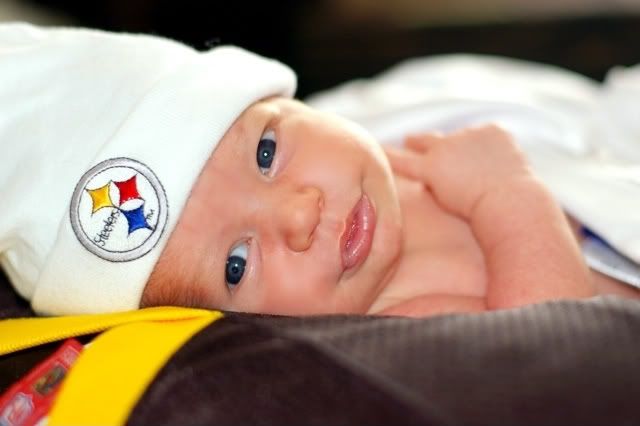 Both of Luke's parent's are very talented triathletes. I know his Daddy travels all over the world competing in

competitions

and is very

successful

at it. Triathlons and training really define who they are and I know little Luke will be running with them before too long. Trust me, this kid will be able to run circles around me.
I think his Mommy and Daddy have just been blessed with the best prize ever.
And a few sweet sleeping shots...
Don't you love little baby hands and fingers?
I bet he was pouting because he was sad to see me go. :)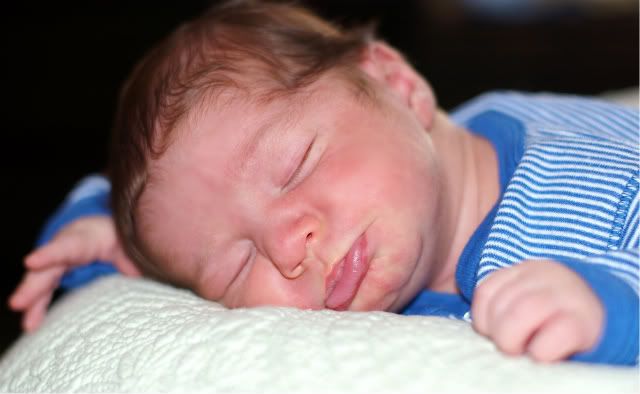 Don't worry little Luke, I will be back to see you in a couple of months.