I get so frustrated trying to get photos of GTO. He is always so good for pictures once I get him out the door, but I struggle with glare on his glasses. I never imagined it would be so difficult photographing glasses, but I finally got a couple of shots that I am satisfied with.
He is trying really hard to grow his hair out (AGAIN) so that he will look more like the rock star that he aspires to be. I think we will get him a new pair of retro style glasses to go with his new look. And speaking of rock star...this guy has been amazing me with his piano skills. He has really learned to jam out some tunes the last couple of weeks. One day, I will have to post some video of that on here. And speaking of jamming, he has taught himself to play The Star Spangled Banner on the harmonica. It is a lot harder than it seems...I know because hubby and I both tried and failed. :)
I photographed the below pics just for GTO. Yes, my son is named after a car. Hubby is hung up on initials, and when I picked out his first name that started with a G, hubby said we have to have a T middle name. It worked out good, and now GTO has quite a large car collection in his room. It is fun to hunt for GTO cars to add to his collection. I actually picked one up yesterday at the store.
(BTW, GiGi was going to be EGO until we changed it right before she was born. :)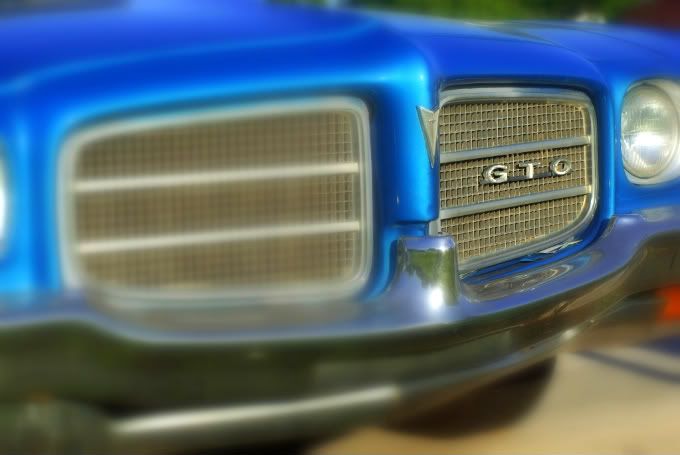 I hope he doesn't want to drive one when he turns 16.