One of the best things about getting married is gaining another family and getting to know new aunts, uncles, and a boat load of new cousins. :) Last week, I was so happy to meet this baby girl for the first time. She is my second cousin through marriage, and I love her to pieces. I don't think I am being partial. I mean really, who could resist those precious

pouty

lips, adorable cleft chin, and big hazel eyes??? She is gorgeous!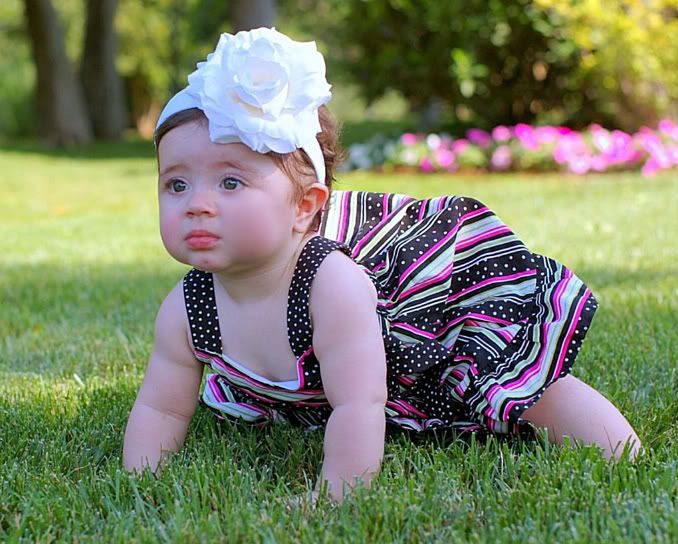 First, let me start off by saying it was HOT. I don't mean a little bit hot, it was painfully hot, so we had to work fast, and take lots of breaks, but overall baby A did great. She enjoyed sitting pretty while a few adults entertained her.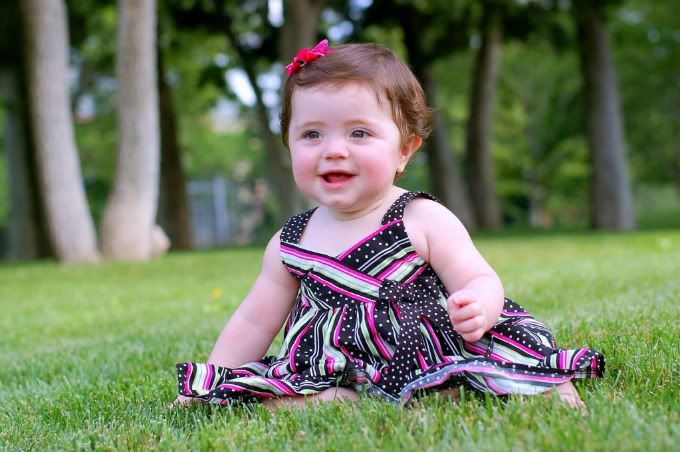 About the time it was simply too hot for all of us to keep shooting pictures, I felt a nice cool spray of water down my back. I assumed someone was pouring my water bottle down my back to cool me off and I thought to myself, "how nice", but then out of the corner of my eye, I saw the rest of the adults grab things and run. As I looked around I realized that the sprinklers had come on all around us. It was a very funny moment. Nonetheless, we moved to the other side of the yard and stripped baby A down for a few final shots and some gorgeous light.