Tonight is the last night we will be sleeping in our house...the house that we have owned for 8 1/2 years, the house where we have spent every Christmas morning with the kids, and celebrated every birthday, the house where the tooth fairy and the Easter bunny have come, the only house that the kids have ever known. I remember so vividly bringing them both home from the hospital to their very special nursery...the one that I poured my heart into and designed every little detail, the one that my very talented mother spent hours painting in between rubbing my feet from being swollen when I was pregnant with

GTO

. I started planing the nursery before I even knew the gender of

GTO

. I knew that I wanted a gender neutral nursery so that it didn't have to be redone for future children. I could not bare to paint over those walls nor can I now. I know you are supposed to stage your home when you sell it and paint every wall a neutral color so that is appeals to all buyers, but I cannot and will not paint over these walls. I thought I would post a few pictures here. They are not greatest pictures. I didn't have my wide angle lens, and I got some glare from the window, but here is "You Are My Sunshine" nursery.
I wish I could have focused out so the crib would have been visible.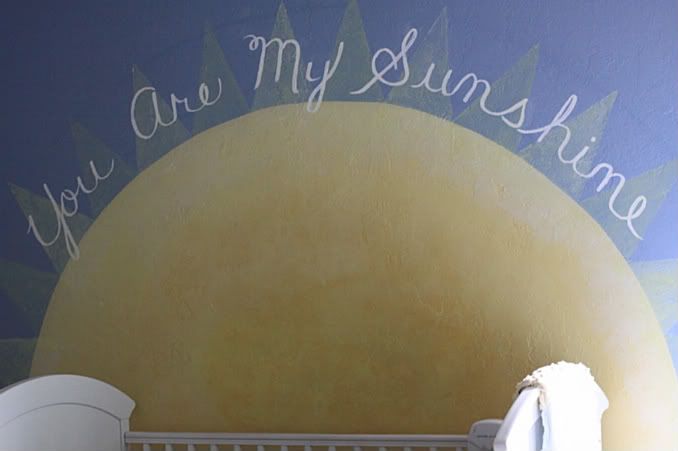 On the opposite wall, in the corner is a giant moon which frames a little table and chairs.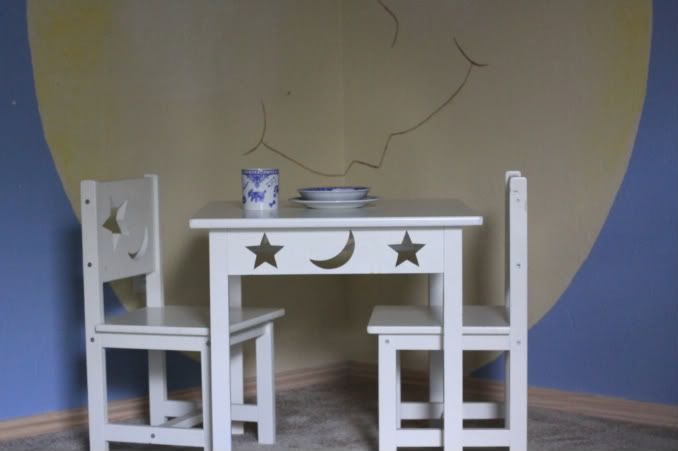 Beside the dresser, there is a giant tree, complete with two bluebirds and a

squirrel

. The branches hang over the dresser where we painted a ribbon to hang

GTO

and

GiGi's

baby pictures.
And a chandelier to match of course!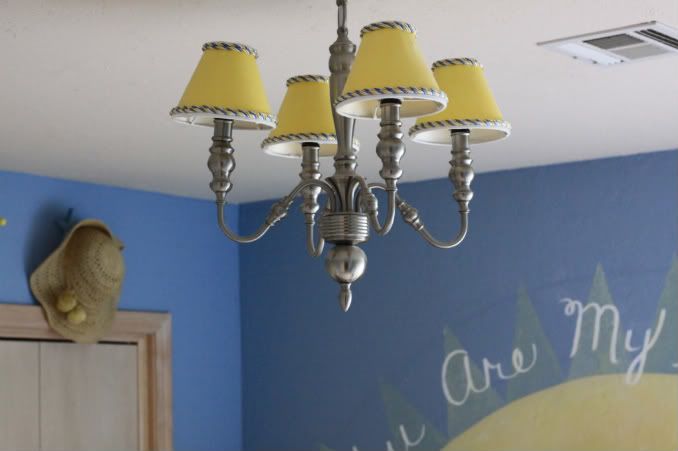 This is the room that I will miss the most....so many wonderful memories. *sigh* But I am ready to make some new memories. I am going to try to post rooms in our new house as they get done. I am hoping to share a picture a week. At least that is a goal to keep me accountable for getting things put away and arranged.
Goodbye old house, hello new memories.