When Trenton's mom told me that he hadn't had his picture taken since he was 5 months old, I was so saddened. Every child should have at least two

photo shoots

a year (Christmas or Easter and Birthdays). She shyly laughed and said, "oh, you just wait and see. Once you try to get his picture, you will understand. I would be surprised if you can get any pictures of him." I seriously thought to myself how hard could it be??? I do this all the time. I knew he was one month shy of his terrible two year old birthday, but that wasn't going to scare me. If only I had known...
We met at a park where there were lots of bridges. I soon learned that he is OBSESSED with bridges due to being a fan of Thomas the Train, and I also learned that when he says the word bridge, it comes out of his sweet little mouth as BITCH. So I tried my hardest to get him to pause from running back and forth over the bridge for just one instant, but he would look at me and yell, "NO, Bitch!" (meaning he wanted to run on the bridge) I would hysterically laugh and try again and again. After about 30 minutes, I finally managed to get some precious shots of him. Are you wondering how I got these precious smiles???
We sat down near the water, and I gave him LITTLE pebbles to throw in the water. That didn't really work since I needed him to be looking at me and not down at the water, so I started saying, "Don't you hit me with those rocks" in a joking manner which led to me getting pelted with gravel, but it worked, and I captured some amazing smiles....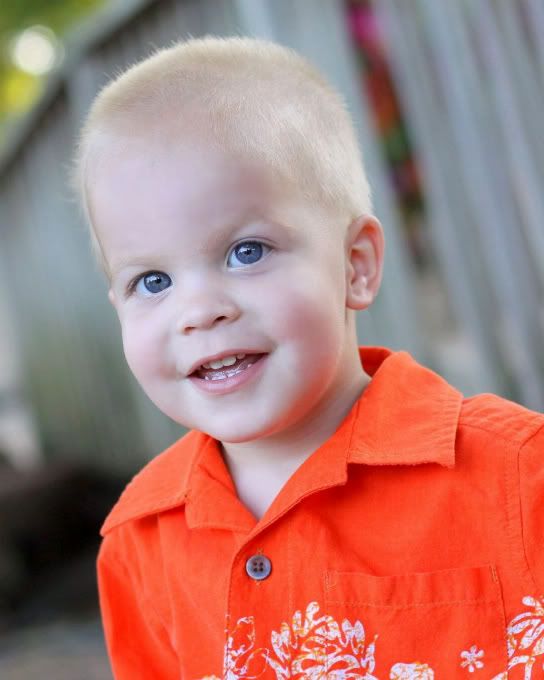 It was all fun and games, and I was feeling quite proud of myself when I turned my head to ask his mom a question and didn't see him pick up a MUCH larger boulder rock and throw it directly at my head. The boy has some good aim and hit me right square in the forehead....
..Which caused this reaction. Yes, he hit the bitch and thought it was funny. :)
P.S. I have been known to sing in silly voices, dance around like a crazy woman, wear a giant lobster hat, and act like a monkey as well. Maybe I should get paid more. :)