It is hard to believe that Will (Bear)is now one. Will is special to me, not only because he is a cutie, and his parents are so super sweet, but because Will was the first baby that I photographed which led to this fun hobby that swiftly turned into a second job. His mom has been kind enough to let me use all my ideas while photographing him, and we have manged to hit almost all of his major milestones. When I first met Will, he was three months old. We did a quick shoot inside his house and captured this sweet face.
Here he is at 6 months old. This became one of my favorite pictures of him.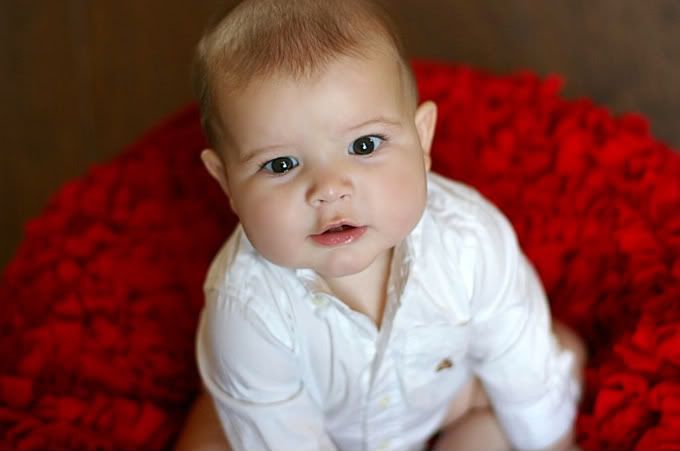 And who could forget this little hambone???
He had just learned to stand when I photgraphed him at 9 months...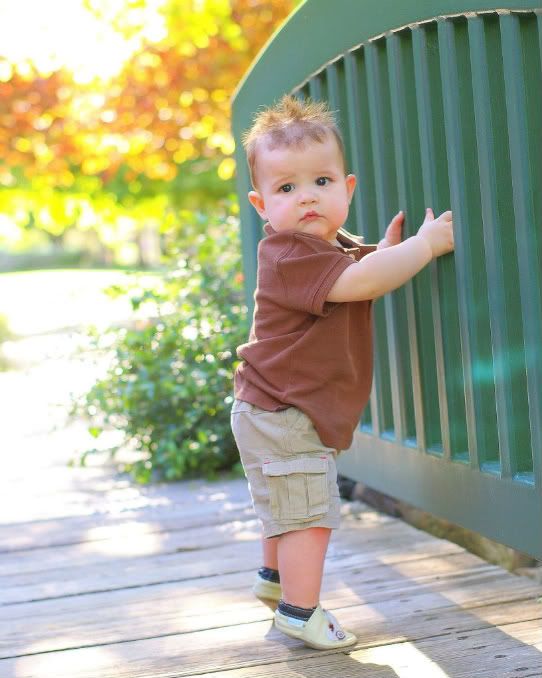 And he loved his feet at our 10 month shoot

.
Now he is turning into a handsome little one year old who rocked some pictures in all of his vintage tees that I love so much. (Remember in my previous post when I said I have been known to act like a monkey....well this is the result.) Will loved my monkey sounds and I loved all his big smiles.