I had really good intentions of taking December off from photo sessions and slowing down a bit, if that is even possible with the hustle and bustle of the Christmas season. I guess I didn't realize how many people wait until the last minute to send out Christmas cards. I have never been a procrastinator. In fact, waiting until the last minute to do anything stresses me out to the max. I still have three more sessions and lots of orders to place this month. The kids have had multiple Christmas programs, school parties, etc. I am trying to take one day at a time. If I haven't replied to your e-mail, I am sorry. I am working hard on trying to get caught up.
On another note, the

Pre

-K parents received their Christmas gifts that I made and they were most pleasantly surprised and VERY grateful. I have

received

so many hugs, and nice comments walking down the hall of the school, and the sweet e-mails from parents this week have brightened my days. Who knows, maybe I will take on another project like that again soon.
I received a call from my friend yesterday asking me if I was ready to take Gracie's one year photos. WHAT! Tell me it isn't so. I can't believe she will be one in a few short weeks. *sigh* I knew the day was soon approaching because her birthday is right after

GiGi's

, but I just can't believe it. It seems just like yesterday that I received the call and heard my friend in shock and awe saying, "It's a GIRL". Since she had two boys already, she was thrilled to finally get a

taste

of pink and frills, and speaking of pink and frills, just wait until you see her birthday outfit. It is SO CUTE!
And now for a look back at the past year of little Gracie Rae....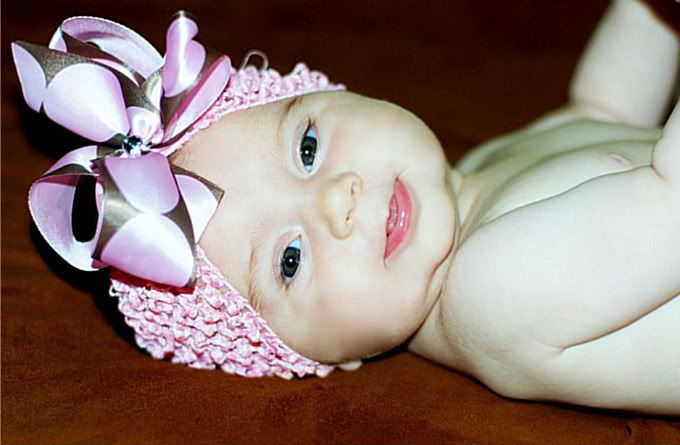 This is by far, my favorite picture. I love the color and composition, and her expression is just too CUTE! I printed a board picture of this photo for Mel for her birthday. It is so sweet.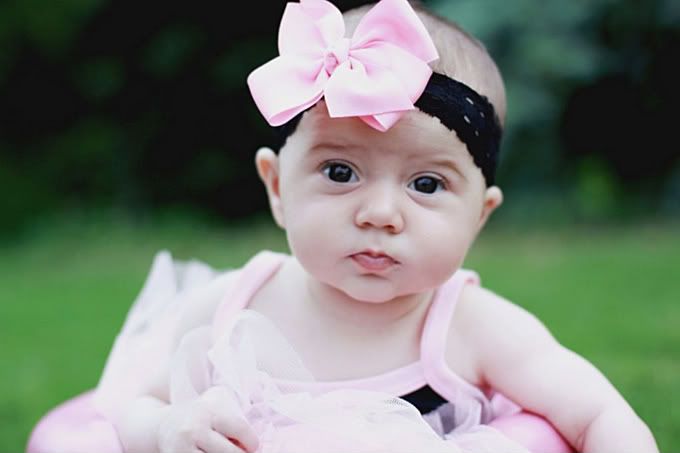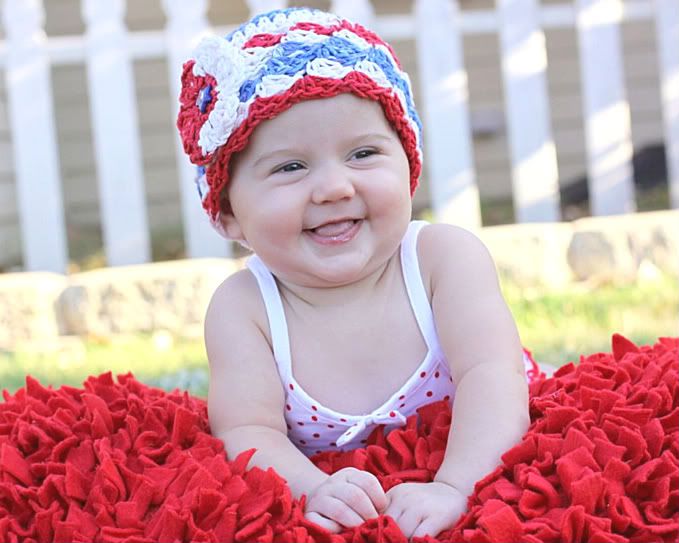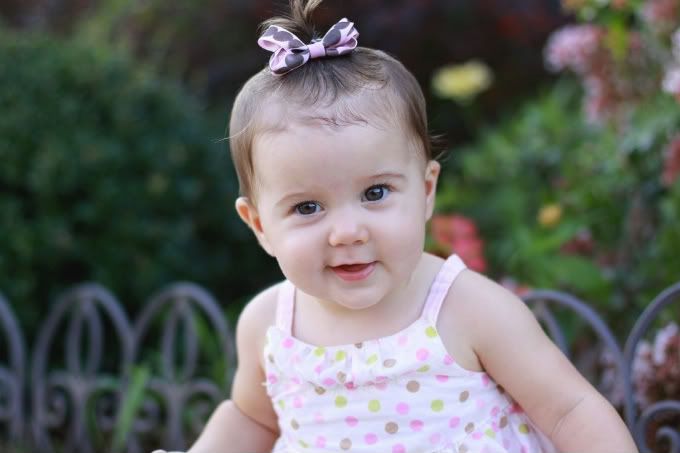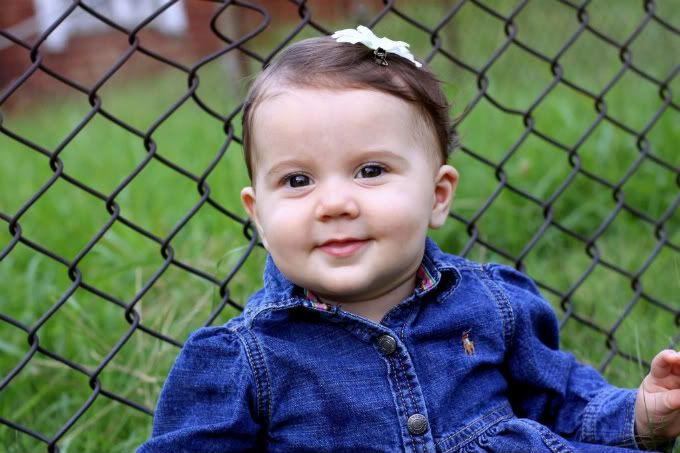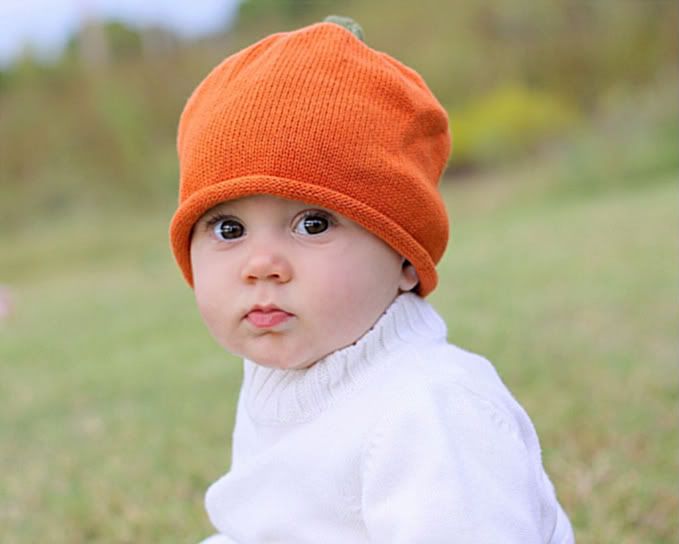 And here are the latest pictures in her Christmas dress. LOVE HER!
I thought I would share a funny story with you. There is a photography blog that I read often. About two years ago, the photographer started taking montly pictures of this little girl and posted them to her blog just like I have done with Gracie. Every time I saw one of her pictures, I always thought to myself, "if Mel ever has a girl, she will look just like that." I saved the picture and sent it to Mel after she had her ultrasound. Looking back at the picture now is amazing. Gracie and this little girl could be TWINS! Here is the picture that I sent to Mel while she was pregant. CRAZY, huh!