I'm not sure if you remember this shoot that I did 7 months ago, but surely you remember that awesome name. I first photographed this little guy when he was just 1 month old.
And now, we meet again (7 months later). Isn't he beautiful!
This was such a fun session. The weather was beautiful, mother nature is finally leaving her green mark on the surroundings, and little Canon is at a perfect age to photograph.
You know me, I am a sucker for the more candid shots. I love this one!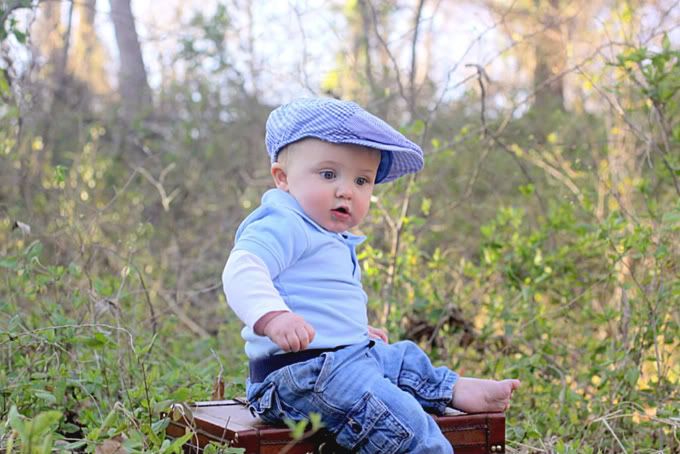 But may like this one even more!
After a few candid shots, Canon let loose and let his personality shine on camera.
He was such a HAM!
How will his Mom...
...
ever choose a favorite??? I sure couldn't!
Love little baby toes!