I rushed out of work a little early on Monday just in time to get home, put the hot rollers in GiGi's hair, and make it to the photography studio for class recital pictures. It is hard to believe another year has come and gone. In three short weeks, she will be "shakin' her groove thing" up on stage in three performances.
I always try to get a few natural light pictures of GiGi in her recital costume and we did these in about 10 minutes. It was fun watching GiGi work her 10 minute magic. :) She really loves the camera right now.
My sweet little ballerina.
I am still trying to get used to that toothless grin.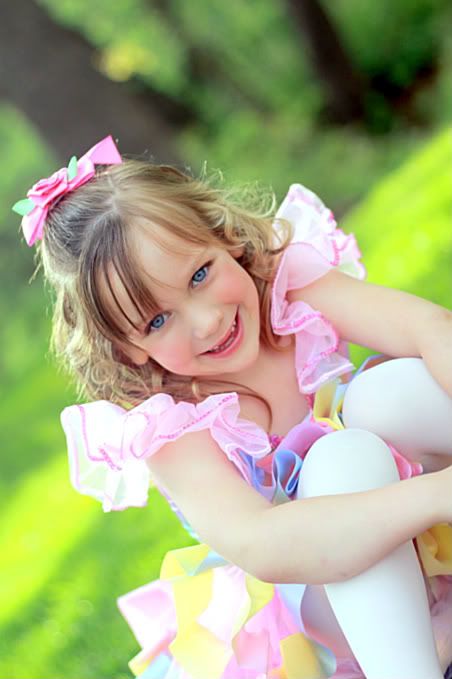 T
his child is constantly dancing.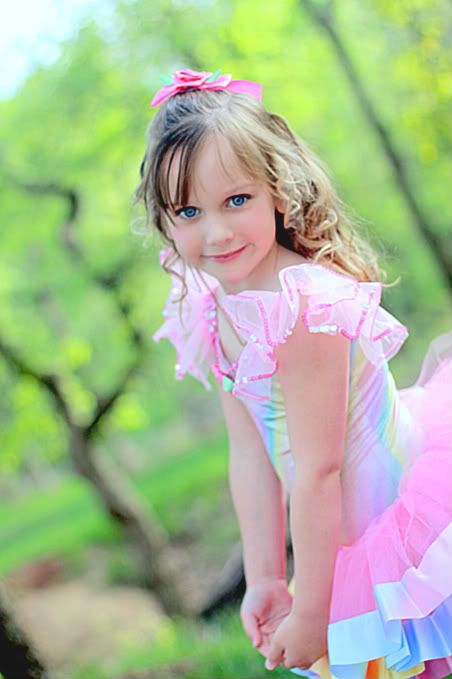 I don't know if I would want to be her dance partner, but I love these little captured moments.
And last but not least, Hubby will be dancing again this year in the Dad's dance to Lady Gaga or Michael Jackson. I am rooting for Lady Gaga. You can catch last years hysterical performance by clicking

here.

You will have to turn off my playlist music at the bottom of the page to hear the dance.