I guess I was over-zealous with the weather forecast. Just as I posted on Friday to enjoy the weekend, it came a downpour that lasted the entire weekend. My plans didn't go as I intended. I had to cancel two photo sessions, and I didn't get to work in the yard to finish the spring planting. I was a little bummed about the rain, but my mom was in town and my niece decided to stay the weekend with us, so we tried to enjoy the weekend indoors.
Saturday was a girls day. The two girls got dressed up and we headed out the door for...
...tea and scones with lemon curd. I had been promising

GiGi

that I would take her to the local tearoom for lunch, so Saturday was the perfect day to fill that promise. I think we all enjoyed it. I know

GiGi

did.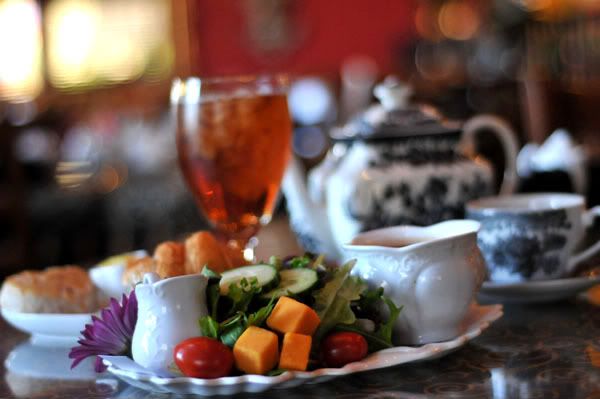 Then, we were off to the salon to get

GiGi's

hair cut. Her hair had grown so much that it was down to the bottom of her back. I like it long, but it is hard to manage and style when it gets as long as it was. The stylist ended up cutting 3-4 inches off and added a few layers with side swept bangs.

GiGi

was very happy with the end result.