Due to Father's Day, I am moving up my Friday Flowers post to today. Our Hydrangeas are in full bloom. Aren't they gorgeous! I think they are in my TOP THREE list of flowering plants. I love that they get so big and produce large clusters of blooms.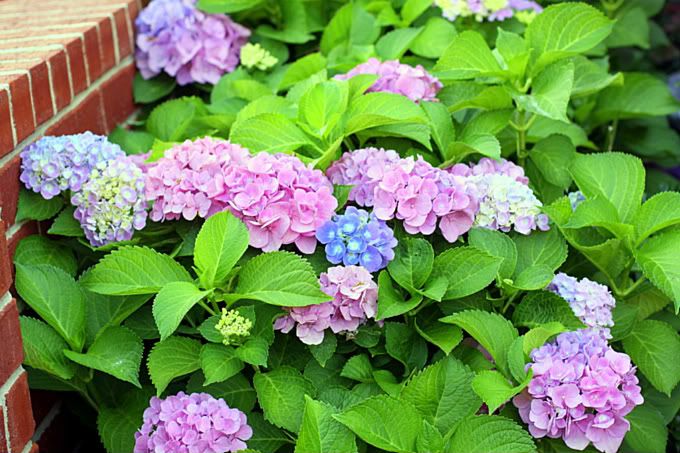 The grayish blue blooms are my favorite because they remind me of my wedding. I had them in my bouquet.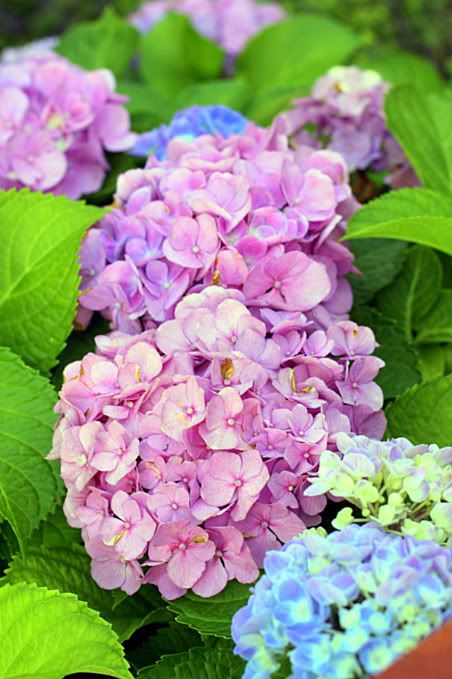 When we are home (which hasn't been much lately), the kids are usually outside riding their bikes or playing in our long driveway. I finally got around to finishing our side porch that is on the front of our house beside our driveway. The french doors lead into our breakfast room and kitchen area. I purchased the furniture as an early Father's Day gift for Hubby. I brought it home late one night and put it together while he was asleep. He was happily surprised the next morning. I think we will be spending a lot of time out here in the coming months. I would like to find something to hang over the love seat, but it needs to be something that can handle the weather and Oklahoma's high winds. Any suggestions? I would also like to purchase a frozen drink machine to enjoy in the heat. Anyone want to come over and hang out???