Most of you have figured out by now that I am a sucker for anything vintage/antique, and architecture is no exception. I have always dreamt of living in an old historical home. No such luck as our hometown does not have many old historical neighborhoods, but the town nearest the lake house sure does. The small town is filled with streets that are lined with tall trees and old charming homes. I thought it would be fun to take my niece for a photo session in front of the gorgeous architecture.
We started out in front of this one. I was drawn to it because of the beautiful second story balcony. I was so caught up in the beauty of the house that I didn't even realize it was being painted until I started scrolling through these images. I actually like it even more now. :)
Our adventure didn't last very long because we got stopped at the second house which was actually a gorgeous bed and breakfast. We had been taking pictures for a few minutes in front of the house when a lady came out and asked if she could help us. I explained our situation and was secretly hoping that she wouldn't ask us to leave...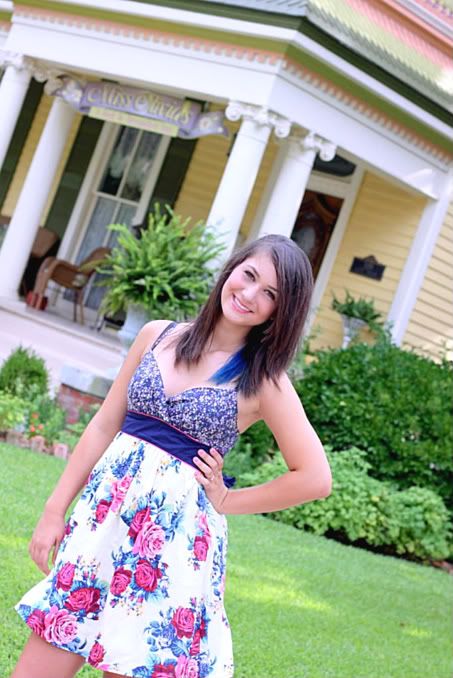 She said that we were more than welcome to use the house. She invited us inside, and stated that we should check out the grounds in the back. I had no idea what was waiting for me...
BUT IT WAS A PHOTOGRAPHER'S PARADISE. As we rounded the corner to the side yard, we noticed it was set up for special events/weddings. The lighting was spectacular and I was giddy with excitement. The grounds were breathtaking, and my gorgeous niece ROCKED these pictures.
This next shot blows me away! WOW!