I thought I would share a few more pictures of this beautiful little boy!
He was only 6 days old when I took these pictures, and just as sweet as could be.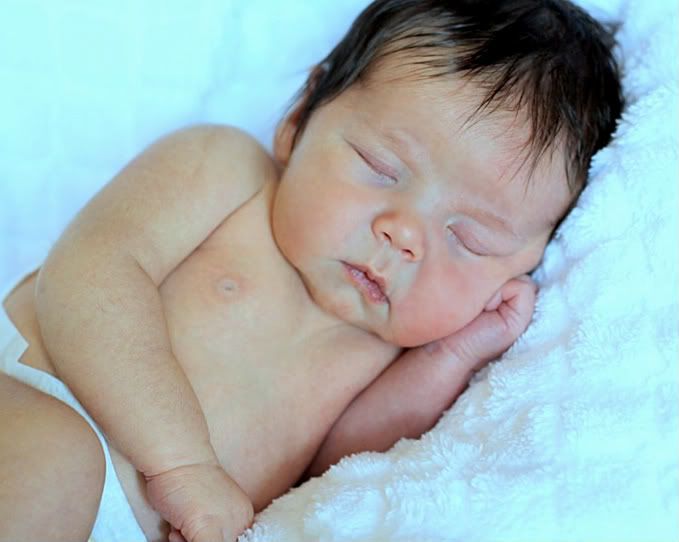 I know his mom is patiently waiting to see all of his newborn pictures. Hang tight - I am almost done. :)
To my amazing photog friend, Jess - Does this red basket look familiar? Don't you love it? Thx, girl!