I failed this year at the Christmas photography. My camera sat on the shelf most of the weekend. We had a great Christmas spent at home. I lounged in my pajamas all day listening to the kids play with their new toys. It was perfect!
The kids came barreling down the stairs Christmas morning in their matching Christmas pajamas to see what Santa had brought them.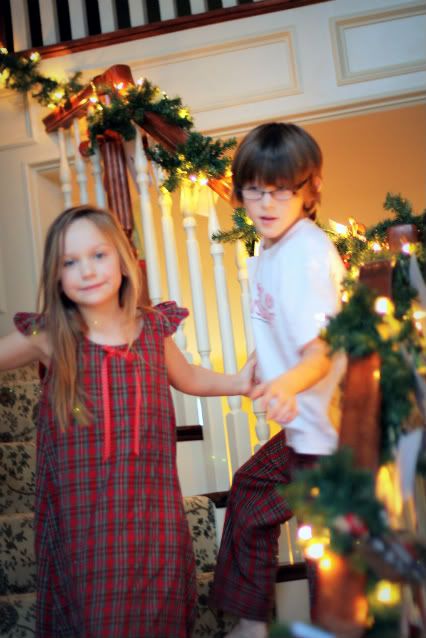 GiGi

received

an American girl doll with a couple of matching outfits. She was thrilled!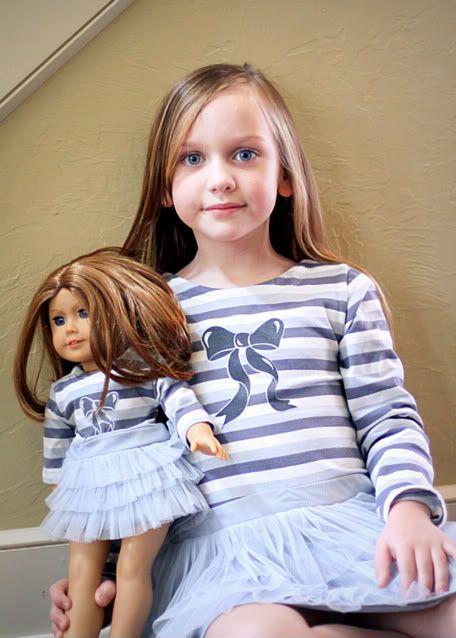 GTO

received a Ground Force Drifter (electric go-cart). I am sure he will eventually get to enjoy riding it, but he only took it for a few spins around our

culdesac

because it was so cold. Mommy wasn't going to freeze her BOOTY off to capture that on camera...BAD MOMMY!
GTO spent a lot of time playing with his new Terraspin. What??? You don't know what that is??? Neither did I! It is a Ben Ten spinning action figure.
Santa was so good to me too!

Our banister is filled with beautiful Christmas cards. THANK YOU to

everyone

who shared one with us! For those of you who didn't send Christmas cards this year...SHAME ON YOU! :)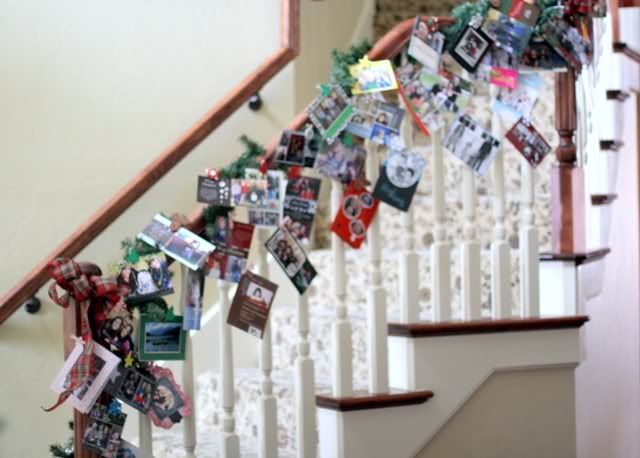 I hope your Christmas was Merry and Bright!!!! On a final note...just to prove everyone wrong...SEE, I do post Christmas pictures with me in them!