Lately, my doorstep has been filled with boxes from my professional print lab. For once, it's not client orders coming in, but orders for ME! WOOT WOOT! It's always so exciting to see images in print rather than on my computer screen. Eventually, I will get my blank walls filled.
I ordered three canvas' to hang in a small hallway leading into GiGi's bedroom. They are 11 x 16 gallery wrapped canvas'...LOVE THESE!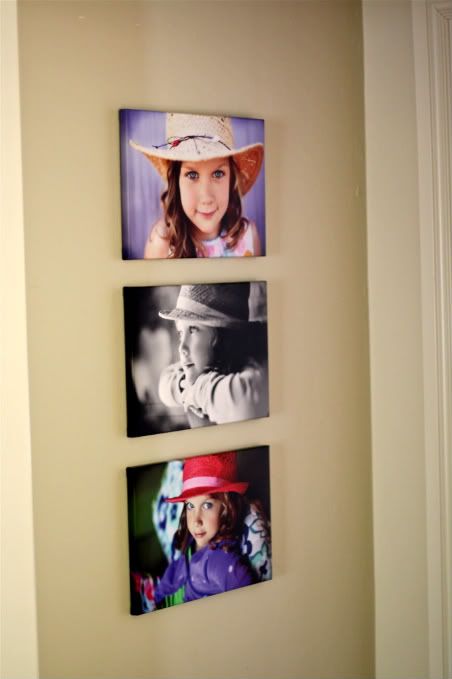 Since I don't print enough images of my children or put them in their picture albums like I should, I decided to order a bound coffee table book of my favorite images of the two of them from 2010. I managed to narrow it down to 63 pictures...that was hard! This book is 5 x 7, and I love how it turned out. I will be ordering more of these for sure!