My husband and I didn't have the chance to get away last summer to celebrate our 10 year wedding anniversary. We decided that a spring trip to Monterey Bay was just what we needed. We had both been to various parts of California, but neither of us had been to the Monterey/Carmel area.
We flew into San Jose, Ca and rented a 2011 red mustang convertible. We had a 1 1/2 hour drive to Monterey and decided to travel the scenic route up the Pacific Coastline. It was absolutely beautiful. Driving through the winding roads along the coast might have been my husbands high point of the trip.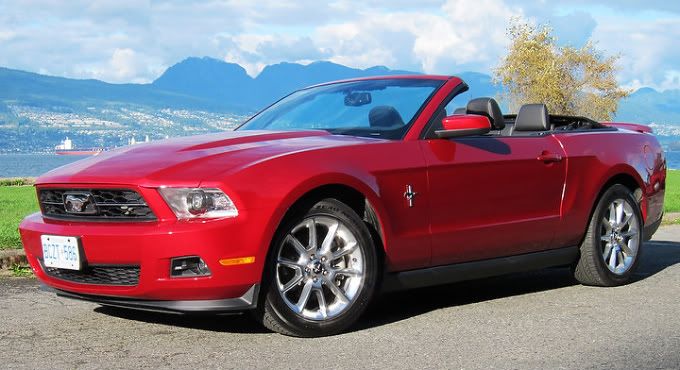 While I choose to spend 99.9 % of my vacations on or near the water, I had never stayed in a hotel that was literally over the ocean. I have enjoyed some FABULOUS beachfront resorts in the past, but nothing that compared to going to bed hearing the waves crashing below me, and waking up to the sound of sea lions barking. I can't emphasize enough how wonderful The Monterey Plaza Hotel is. The service was impeccable, the food was great, and the spa was awesome. We stayed on the bottom floor in a corner room which I would highly suggest. As I said before, I have stayed at a few remarkable resorts in the past, but this hotel is probably in my top TWO favorites for sure.

Due to the time change, we woke up very early in CA. I am not usually a morning person, but to wake up to sunrises like this was well worth it.

Peering out onto the bay, it was very easy to spot sea lions and otters frolicking in the water. We had a pair of otters that would lie in the kelp near our room. They were my favorite to watch.
Everywhere we went, there was always a breathtaking view out into the bay. We dined at SEVERAL restaurants in Monterey, and all of them had spectacular views.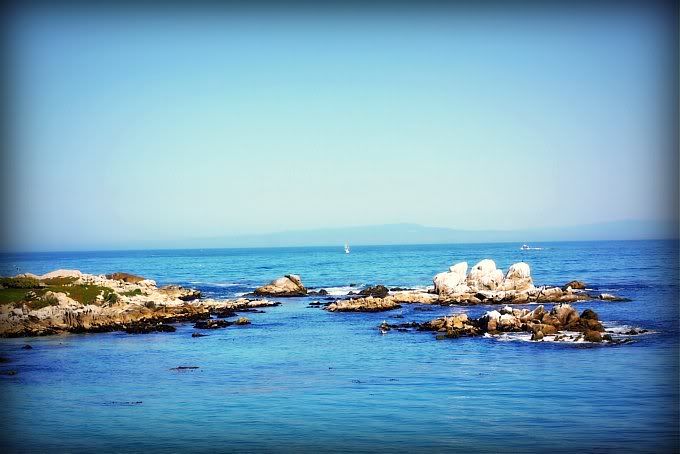 We visited the Monterey Bay Aquarium. It is supposedly the largest aquarium in the world.
We decided to try a whale watching excursion. We had not done one in the past, so we weren't sure what to expect. The staff at the hotel had told us that they had never had a guest come back without seeing a whale so we were looking forward to seeing our first.

We hopped on this ship excited about what we might see over the following three hours.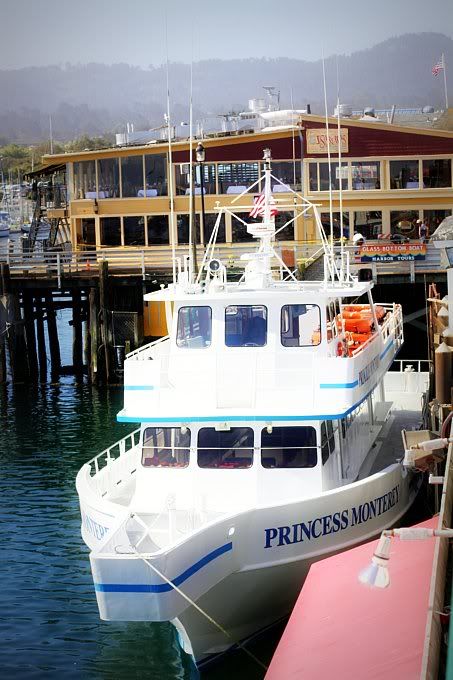 We didn't see any whales. My husband saw a dolphin, and we did see lots of sea lions, so the trip wasn't a total let down.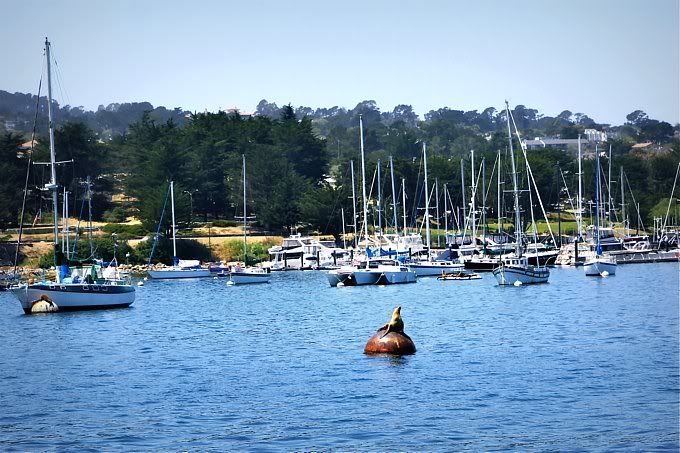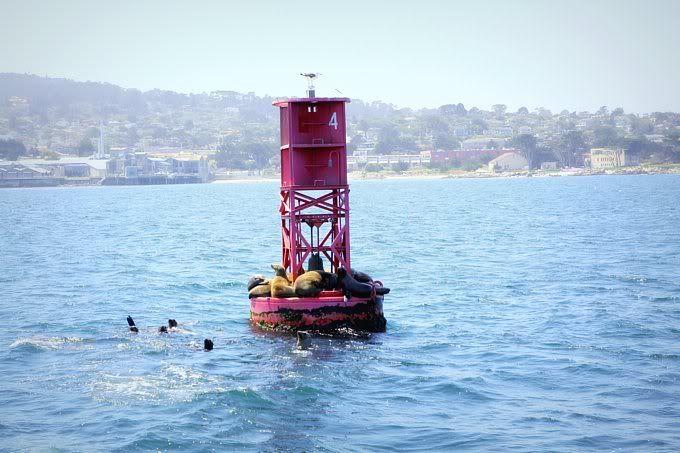 We decided to do the famous 17 mile drive around Pebble Beach.

This is the lone cypress tree along the 17 mile drive.

The wildlife was VERY tame around Pebble Beach. I don't own a zoom lens. It would have been so nice to have one on this trip, but mostly I used my trusty 50 mm lens on this trip. You can imagine now how close we were to everything.

I really thought this deer was going to hop in the car to cruise around with us.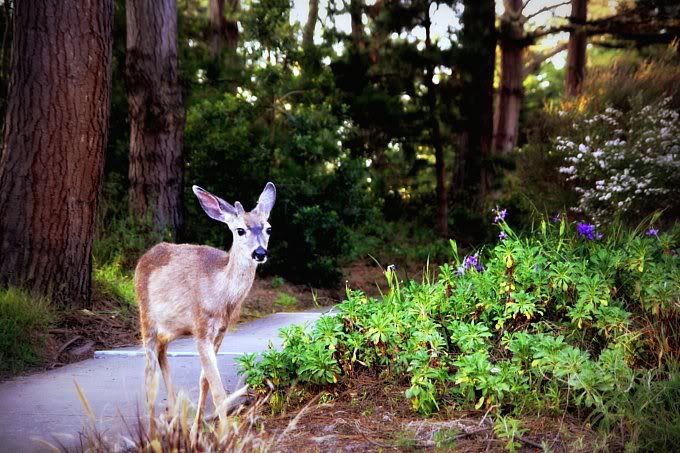 I picked out my dream house that sits atop a cliff overlooking Pebble Beach.

We finished up our Pebble Beach drive with a trip to The Inn at Spanish Bay to listen to the bagpiper play while we were gathered around the terrace with fire pits and margaritas.

The last day of our trip, we shopped in Carmel and then we drove to Moss Landing to get up close and personal with the sea lions. Do you know how many sea lions it takes to cover one dock?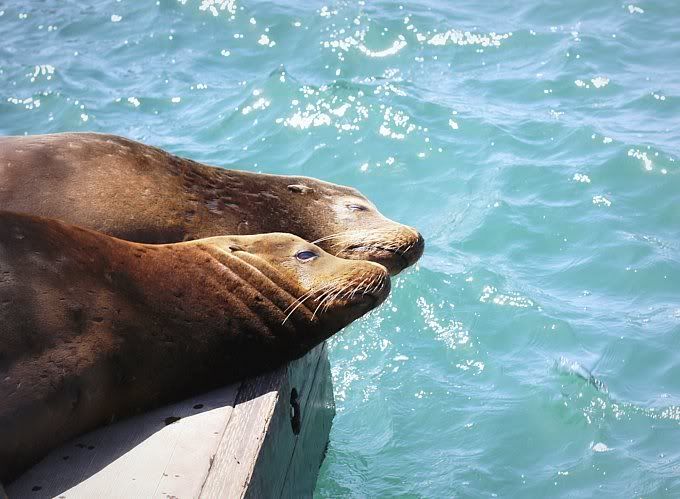 The sunsets over the bay were just as beautiful as the sunrises.

I would highly recommend this trip. My husband even said he enjoyed it more than Hawaii. I think it might have had something to do with the red convertible mustang that he drove all week. :)