Does anyone else chase hot air balloons in their spare time? Okay, probably not, but the kids and I find it so fascinating.
I know it is officially spring when the hot air balloons start flying near our house. The kids love to get in the car to chase after them and watch the balloons land.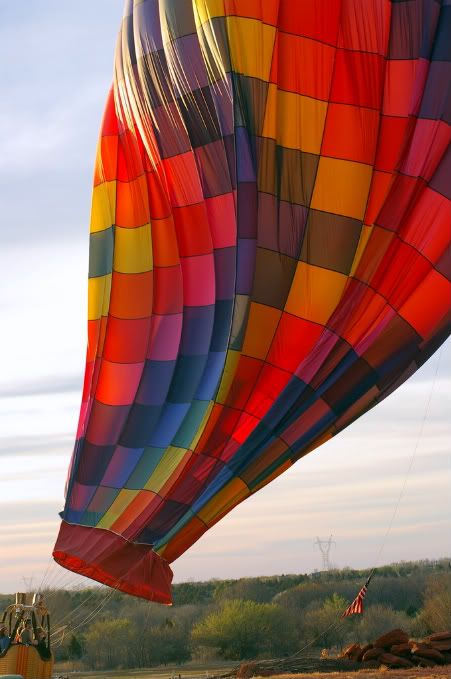 The balloons usually land in a field behind our church, or a nearby park with lots of open fields. I thought this balloon was going to land in the park; however it missed it's landing point and ended up in a nearby neighborhood. As it came down, it almost clipped a house. It was terrifying to watch. It managed to come down fairly hard into the street and then bounced onto an empty lot between a few houses.
We can't wait for the next one to float near our house.
Hopefully, we won't have to wait too long.

By the way, I took all these pictures out the window of my car. I would love to get some really cool photos this spring.