I am not a photo editing guru. At times I wish I was better at it, but I really don't want to rely on editing software to

achieve

a beautiful image. I would like to think that I can pull great images straight off my camera with minor tweaking and be satisfied with the end result.
Today, a co-worker of mine at our corporate office in TN e-mailed me a picture that he had taken of his beautiful little girl. He asked if I would edit it for him, so I thought it would be fun to share the before and after.
Below is the original picture...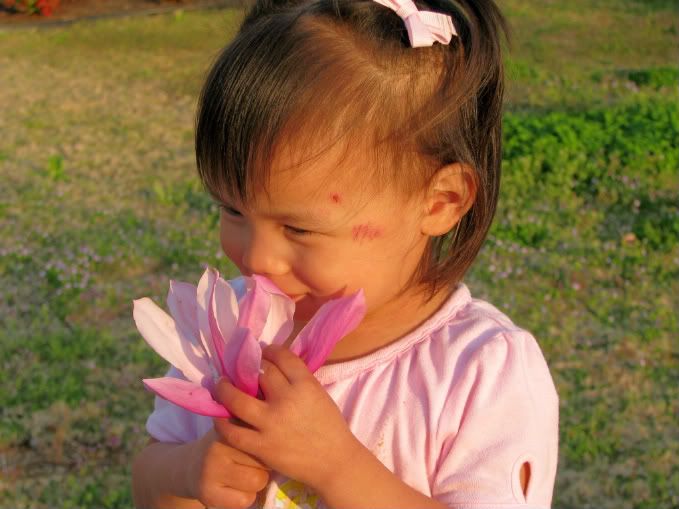 And the same image after a little tweaking...
Thanks L.S. for allowing me to post your image, and thank you for being a regular visitor and commenter here.