"You don't choose your family. They are God's gift to you, as you are to them."
I had the opportunity to take this family's first family portrait. I will say that family portraits are a little hard with infants, but I think the below pictures are beautiful. In fact, they ordered a 20 x 24 print of this first picture to hang over their fireplace. Even if they replace this in the future with a new print, I know they will always treasure their first family photo.
And I always love to get a

kissy

picture with the new Daddy and baby girl.
I love that you can see her dimples...so sweet.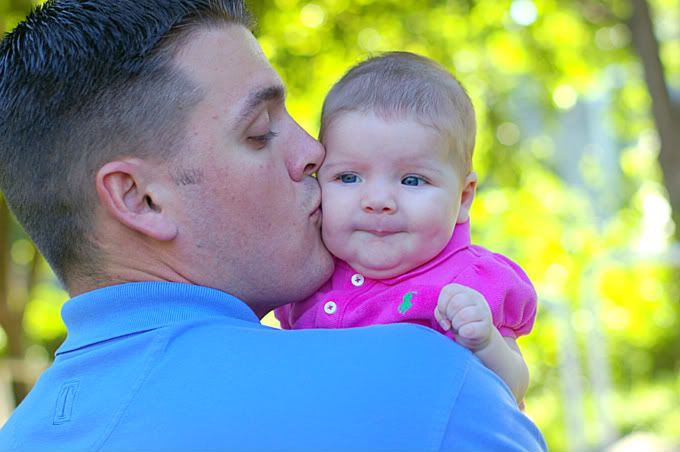 Then I took pictures of this adorable family. You

recognize

this little guy, right? He has seen my camera plenty over the last few months, but we finally managed to get Mom and Dad included too. I am glad Will decided to smile right along with Mom and Dad.