Doesn't this sad face make you want to jump right through your computer and kiss Princess

GiGi

to pieces. This is the "I am not going to cooperate with you anymore until you let me open this giant lollipop face." So what did I do?
I gave in, of course. I mean really, can you blame me?
See, it worked. Pure lip smacking happiness.
And by the way, isn't this the most adorable outfit EVER! My friend, Trudy, made it for

GiGi

, and I love it.
And you know what makes me happy? Lots and lots of ruffles. Trudy always loves when I e-mail her and tell her that Miss

GiGi

is in need of some ruffles. Isn't that right, Trudy? :) We always form a great plan and come up with amazing dresses like this.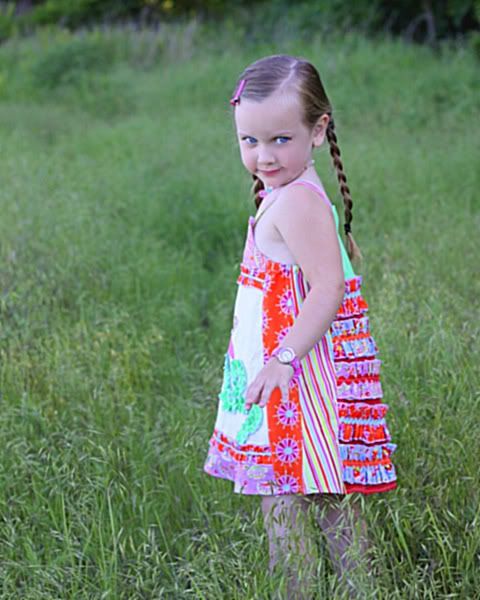 Don't you love the ruffles down the backside? Unfortunately, I don't have much longer to ruffle

GiGi

up, so I better take advantage of it while I still can.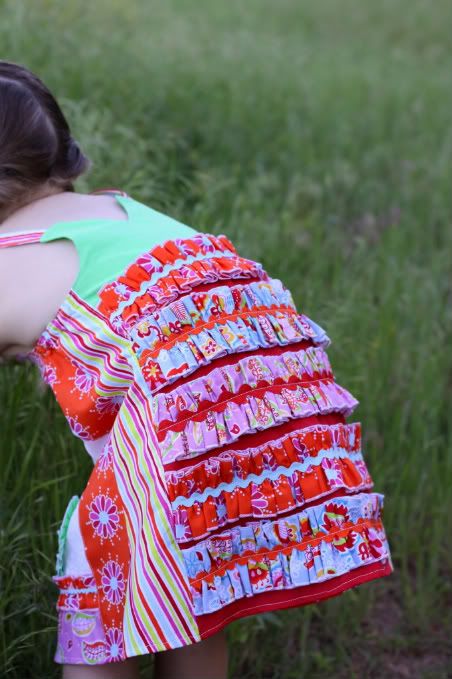 If you are interested in purchasing this adorable ruffle dress, or the zebra

capri

set, check out Trudy's listings
here
. I don't think the zebra set is out yet, but should be soon, so check back or send me an e-mail and I will put you in touch with Trudy. She is amazing!