Wondering why

GTO

and

GiGi

have been absent from my blog lately? Wondering why I have only been posting little snippets of photo sessions? I have had to trade in the Cannon for a paint roller. Moving Day is fast approaching and we have been painting and painting and painting...4 large rooms and a hallway in the past 7 days to be exact. On top of working my regular job, doing 6 photo sessions, and trying to have some family time in between. Yes, I am exhausted, but can finally see the end. Hopefully, we will be completely moved within the next two weeks.
Here is a tiny sneak peek into Princess

GiGi's

room. Her colors are kiwi splash, with a wide stripe of ballerina pink. Of course, decorating is a breeze when you have your own series of books to frame as artwork. :)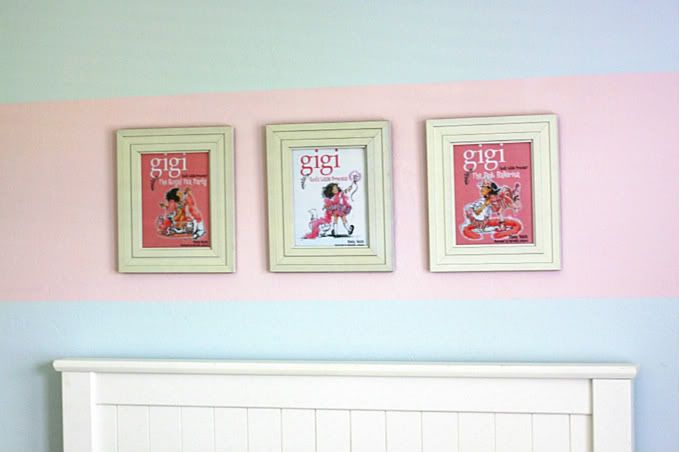 I will post more detailed pictures once we are settled.
For now, continue to enjoy my little snippets. Normal posting will soon resume. :)