One thing I learned while we were on vacation is that GiGi is a Daddy's girl. I knew this day was coming, but I had a hard time admitting it. Several times during vacation I would sit back and watch them interact together. I knew she was becoming closer and closer to her Daddy, and now I have discovered why. She has him wrapped tightly around her little finger, and knows how to use this to her best interest.
I believe GiGi could write a "how to" book to teach other little girls all her skills that she uses so wisely. She really has become quite the professional. Take the below scenario for instance.
We will call this little lesson:

"How to get everything you would EVER want from your Daddy"

She has this one perfected!
Rule # 1 - Start out looking very innocent and sweet, and shyly ask for whatever my little heart desires.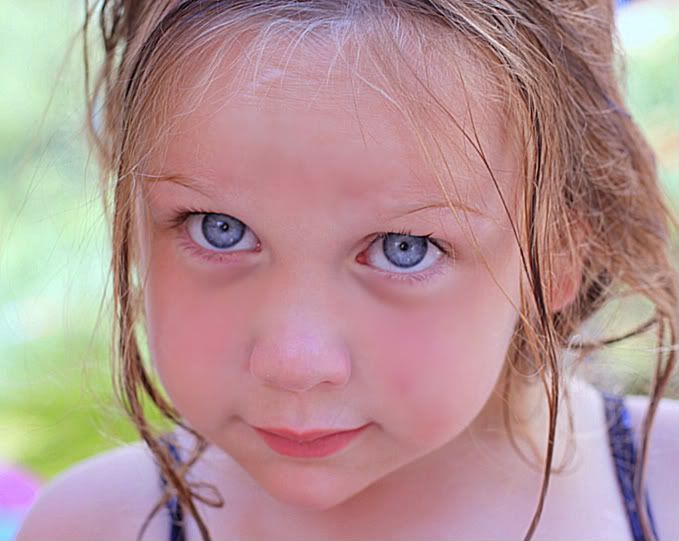 Rule # 2 - If Daddy says no at first, start using the puppy dog eyes. This usually has a positive effect on the situation and sometimes works instantly.
Rule # 3 - If the eyes don't do the trick, next try the pouty lips or lip curl. This usually works right away.
(I posted about this rule last year
here
)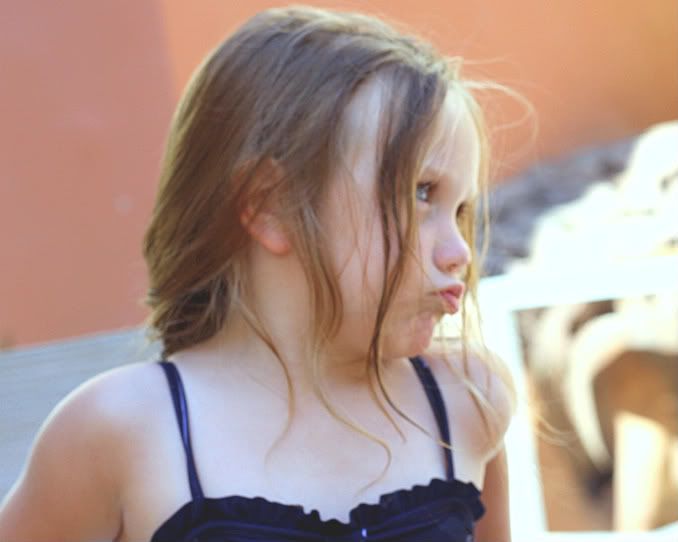 Rule # 4- If Daddy still insists on telling me no, resort to a very sweet kiss. This action will seal the deal.
Rule # 5 - Savor the sweet smell of success, but don't act too overjoyed. I wouldn't want Daddy to catch onto my pro skills that I have mastered so quickly.