We had a jam packed, busy, fun filled weekend.
Friday evening after I got home from work, I was greeted by one of my favorite little girls. We had fun singing and dancing around the house and I always have fun hanging out with her Mommy.
Then late Friday night, we had another visitor. (I will post more about this later.)
On Saturday, our house was a sea of crimson and cream. We had a great time with all of hubby's family watching football and eating lots and lots of food. We congregated around the island in the kitchen way too much! I think I gained 5lbs in one day. :(
We also celebrated my M-I-L's birthday. She is always happy to be with all 7 of her grandchildren.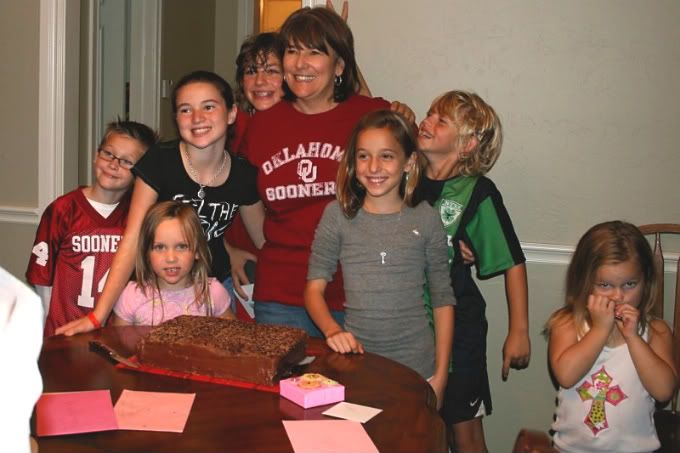 The Diva spent the night with GiGi, and they did a lot of dressing up. This is their favorite thing to do when we have family gatherings.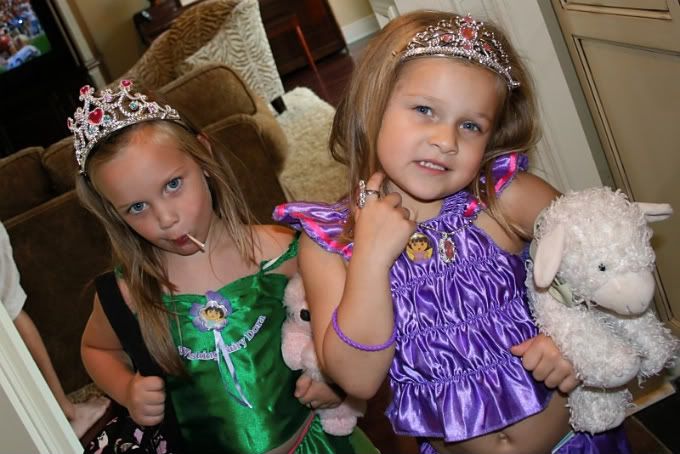 On Sunday morning, I treated them to a royal princess makeover. They looked so cute!
As soon as the Diva left our house, GiGi and I were off to a school friend's birthday party. The face painting was a hit.
GiGi is making lots of good friends at her new school.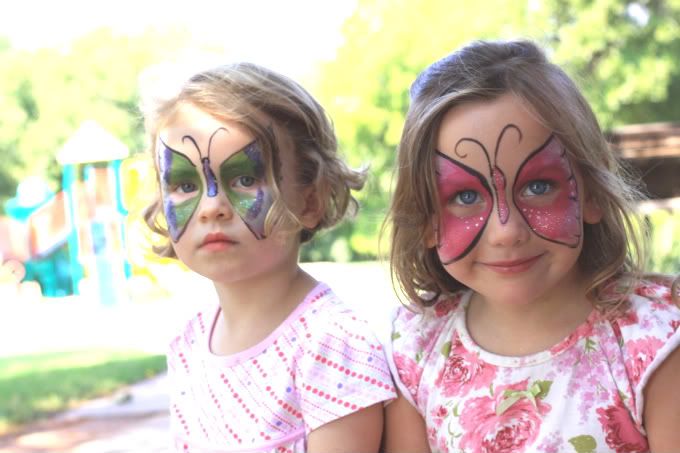 We had to leave that birthday party early to attend cousin Rhea's party where there was more dress up time.
And after a fun, but exhausting weekend this is what happens. I really wanted to stop the car and climb back there to nap with her :) I am one tired Mommy tonight.