Another adorable baby, growing and changing, right before my lens. I have loved this part of my photography hobby/job. Seeing all these newborn babies change so fast and being able to capture it, has been so rewarding for me.
Remember Baby K from a shoot back in June?
Four months have passed, and now she steals my heart with her gummy grins. It was a very windy day at our shoot, but Baby K didn't seem to mind. She was all smiles and fun!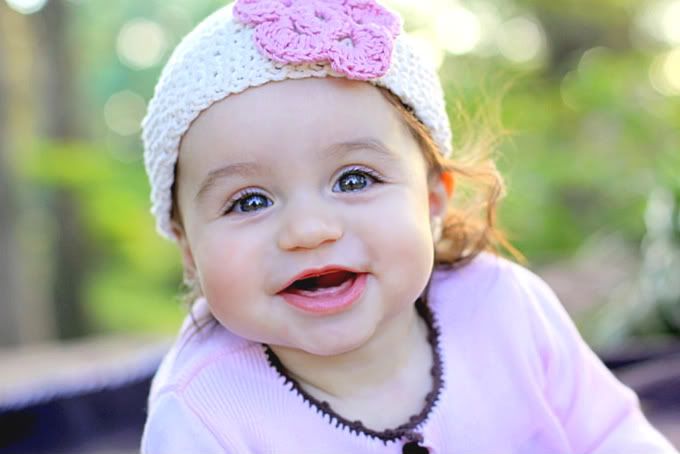 She really likes to stand, and I liked her Mommy's polka-dot shoes. I need those shoes! I wish I would have photographed those beauties! :)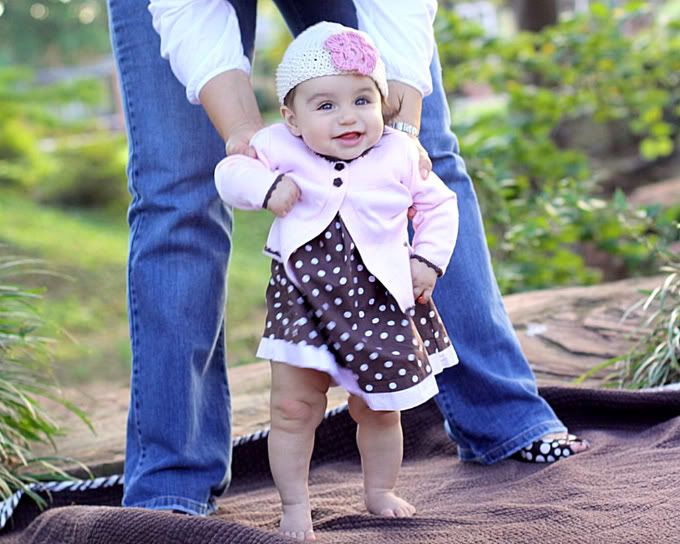 This is one of my favorite shots. She is so adorable!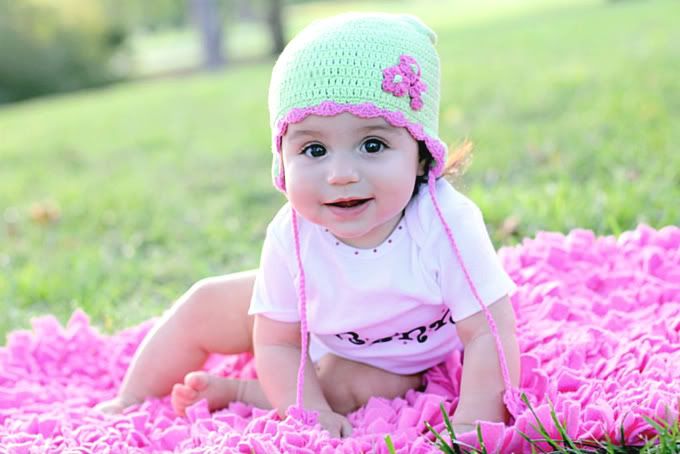 We captured a few shots with mommy and daddy this time as well. I wish I had some candid shots from when my kids were little. I know these will hold a special place in their heart for a very long time.