Since I missed Foto Faces Friday, I thought I would share Saturday Sweeties instead.
I love costumes and Halloween is probably my favorite holiday because of all the dress up time, fall weather, and month long of fun. GiGi's closet is filled with dress up costumes and GiGi and the Diva were so happy to be princesses together.
The Diva and GiGi are cousins who are 5 months apart in age. They are very close and always have a ball together (usually spent dressing up). When they were babies, they attended the same daycare, and have been at the same preschool for the last 2 1/2 years together. This is the first year that they have been apart since GiGi is at a new school, and we miss our DIVA so much. The Diva has the funniest personality and gives the best hugs (she squeezes very tight). She is always grinning from ear to ear and her excitement for life is always evident.
I know first hand what is like to have a cousin as your best friend. I have so many fond memories of growing up with my cousin, and she is still my best friend. (miss you, Laura!)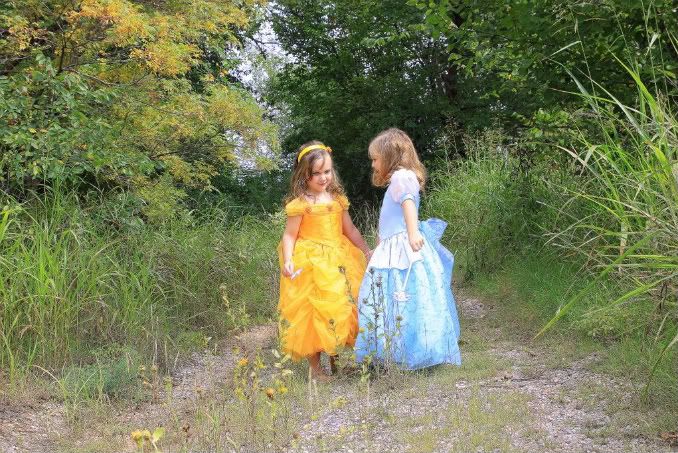 I know these two will always be close and share a lifetime of memories together.