I think it is time for another fun giveaway. The FIRST person to guess the coordinating Halloween costumes that my darling kids will wear this year will be the lucky winner. There are clues listed at the bottom of this post. Close friends and family members who already know - please don't spoil the contest by posting. :) I will post this years costume pictures and announce the winner on Friday. The winner will receive a cute Halloween surprise. For now, enjoy the pictures from the past.
2005 - Little Red Riding Hood and The Big Bad Wolf
2007 - Dorothy and The Tin Ma
n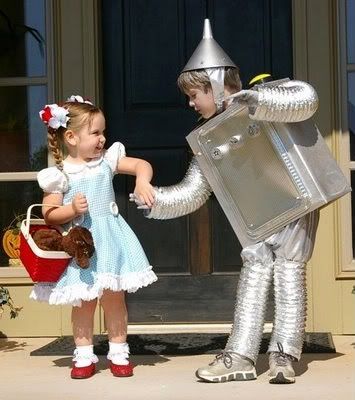 2008 - Tinkerbell and Captain Hook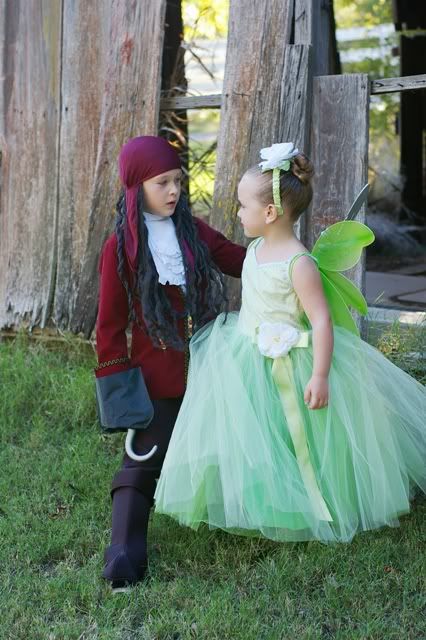 Clues for the 2009 costumes:
Reduce, Reuse, Recycle

Stripes

Collector

Sticky

Attack of the killer _______.