I get bored

photographing

in the same location over and over, and I wish that I could say that our suburb is filled with charming and quaint buildings, public gardens, or funky

abandoned

alleys, but since that is not the case, I am always looking around for new locations to photograph. The other day, I made a wrong turn and ended up behind a pizza shop which is located by some industrial buildings. I came across this little field where the light cascaded in between a couple of warehouses. I thought to myself, I would like to shoot some family photos here, but who would be willing to allow me to photograph them here??? It just so happens that my best friend called that week to schedule her family Christmas pictures. On the day of the shoot, I called her and told her that I found the perfect place behind the pizza shop. I didn't really go into detail about the location, because I knew what the outcome would be. You see, my friend is prissy, a little high maintenance, and turns into a chicken when it comes to the outdoors. (It's okay for me to write this on my blog. We say it to her face all the time. :) I wasn't at all surprised when my phone rang on the way to the session. It was Mel. "Where exactly is this place? We have already turned down the street.

WHAT!

You want me to walk through waist high weeds? You have got to be kidding!" After reassuring her that it would be okay and telling her how beautiful her pictures would be, she finally agreed.
So Mel, this is why I asked you to sacrifice your life in those weeds. Beautiful backdrops, glistening light, and the perfect little darlings who weren't scared of the weeds at all. You are very welcome. :)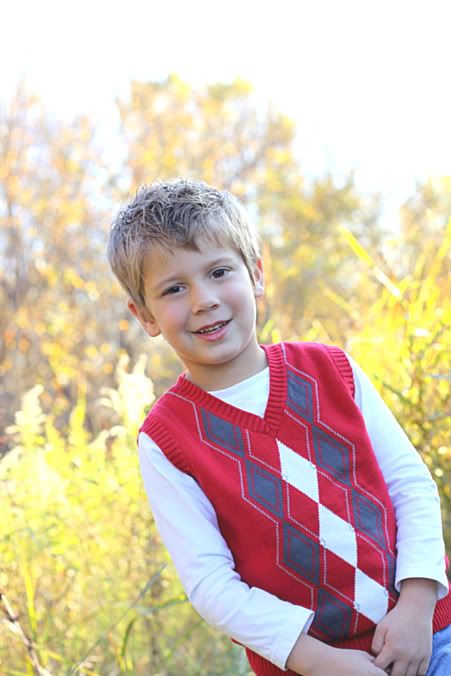 I will try to get back to posting entire sessions next week. It has been too busy this week to post more than little snippets.
On another note, I am hosting a girls night at my house tonight and am excited for the fun to begin! Oh the stories that will be told at my house tonight...I can't wait!