I thought I would give a quick run down of our Christmas season. We were so busy during the month that I failed to take very many pictures of our Christmas gatherings.
We started off attending

GTO's

first piano recital. He did an awesome job playing Jingle Bells and Will You, Won't You. I am so proud of him. He really loves playing, and it SHOWS. I am still sick about forgetting the video camera.
This picture was taken Christmas morning. The kids ran down the stairs to find out what Santa had left them under the tree. They were so happy! GTO received Mindflex, and GiGi received a hot pink scooter.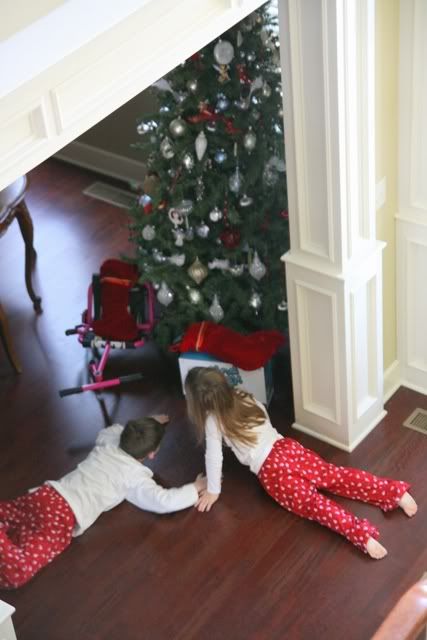 Here is

GiGi

wondering why Santa left her a bra in her stocking. HA! She has been asking for a bra all year long and I guess Santa listened. :) I wish she could just act her age and not want to grow up

soo

fast.
See outside our doors??? That is about 10 inches of snow that we received during a Christmas Eve blizzard. CRAZY Oklahoma weather!!!! Remember, I don't like the cold (OR SNOW) so I wasn't very thrilled about a white Christmas.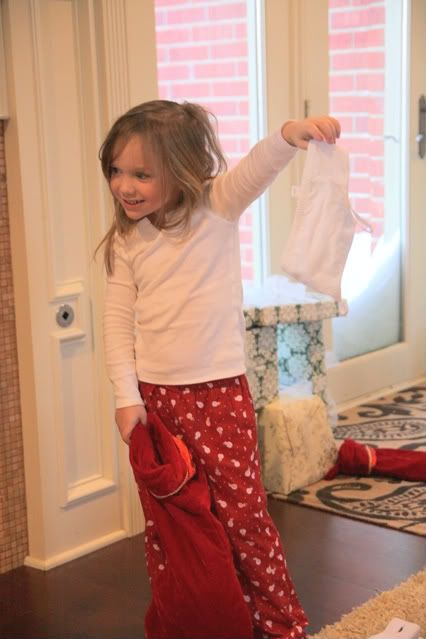 Hubby's family still made it to our house on Christmas Eve. They all had trouble getting home, but thankfully arrived safely. I was upset about all the snow, because my 6 year old niece was in town from FL. and I have not seen her sweet face in over TWO Years. We were supposed to join my family in TX. for Christmas Day, but didn't know if we could make it down South with the Interstates covered in snow and ice.
Thankfully, we arrived to the lake house after a very long and stressful drive. The girls were so excited to see each other.