It's beginning to look a lot a little like Christmas around our house. Since we were traveling over the Thanksgiving holiday, we actually put our tree up the weekend before last, and we have slowly been getting all the other decorations out. It will take me all month to get our house decorated, and hopefully I will remember to share some decorations on here. This year, hubby's family will be at our house for Christmas Eve so it will be a lot of fun being hostess. There are so many ideas swirling around in my head for decorating our new house for the holidays, but who knows if I will find the time to do any of them this year. I will keep you posted.
Each year I have tried to add some new ornaments to our tree. This year, I picked out a few or maybe 10 feathered friends to display on the tree.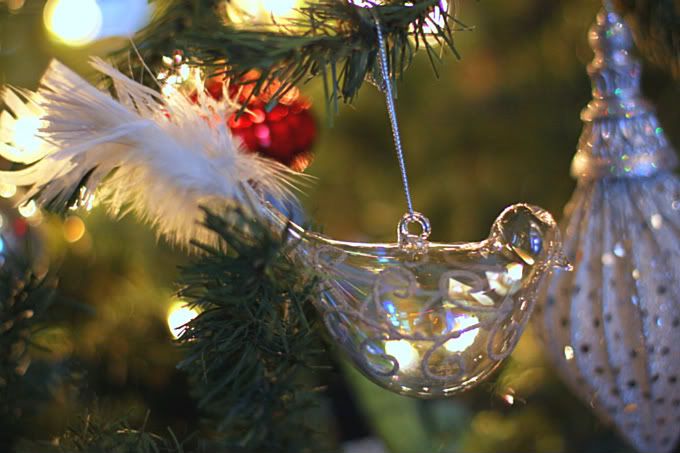 Our stockings are hung, but I haven't quite figured out what I want to display on the mantle. Decisions, Decisions....
I might just keep it simple and uncluttered.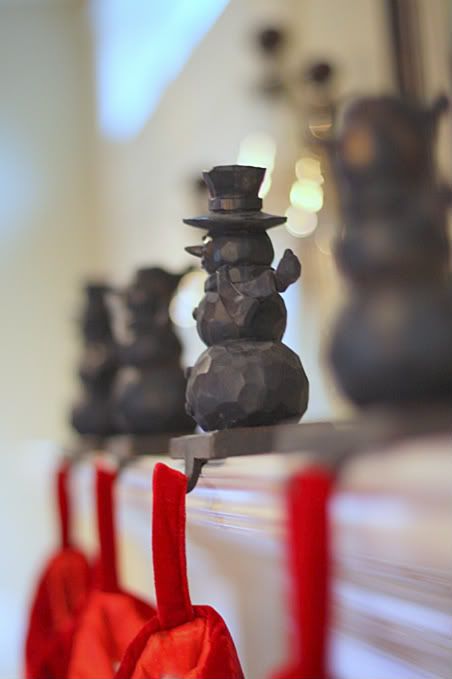 Since it is December now,

GiGi

has broken out the Christmas wardrobe. Today, she picked an outfit left over from last year. Thankfully, it still fit but appears to be quite a bit shorter. Those little legs are finally stretching out.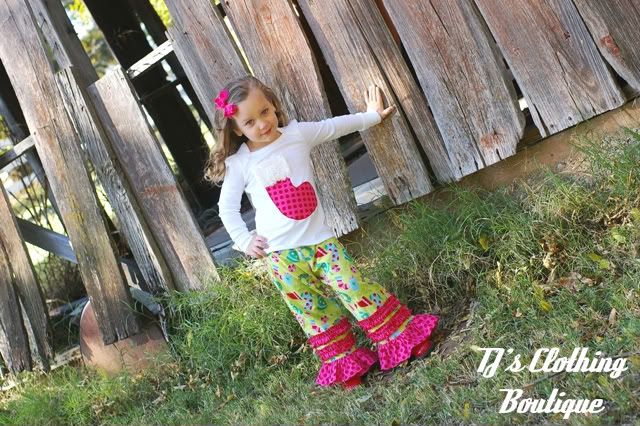 Today, MY sexy man turns 36. Yes, I know random picture, huh? But it made me laugh this morning. Happy Birthday HONEY!