It's not very fun when you have to start back to school on your birthday, but we made the most of it, and

GiGi

had a great day yesterday. We started off the day by sharing some birthday cupcakes with school friends.
They all sang happy birthday to her. I think she loved the extra attention. :)
Then it was off to lunch. She was pretty silly during our lunch time. I think she was so excited to finally be FIVE that she had a hard time controlling her happiness. :)
The wait staff sang happy birthday to her, and treated her to an ice cream s

unday

. That one little cherry was the best part of her lunch. She could eat an entire jar of them.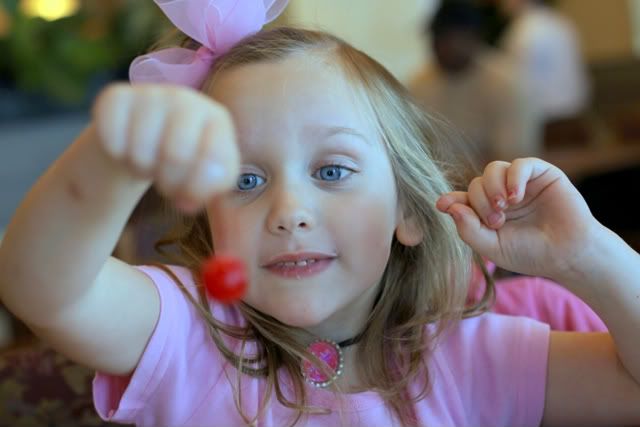 This was the highlight of her day! She loves to get her nails done! I meant to take a picture of her fancy painted nails, but I forgot. They were very sparkly.
After the

mani

/

pedi

, we picked

GTO

up at school and went to the movies. We actually liked the

Squeakquel

much better than the first. It was a cute movie.