I had really good intentions of getting a few Easter pictures of my two darlings, so that I could update my blog header. I was envisioning the perfect location with beautiful glistening light and two children that cooperated. Yes, I know very high expectations to set on myself. On the Saturday afternoon before Easter, I had their outfits on and had

GiGi's

hair almost fixed. We were going to go play around and take pictures for a while and then catch the late Saturday night service at church. As we were getting ready to leave, Hubby informs me that the Saturday night late service starts an hour earlier than what I thought, and we had already missed the early service. So now I had 30 minutes to take pictures in horrible light, and I knew my location wouldn't be manageable because of the glaring sun. So the blog header update will have to wait until summer.

GGGRRR

!Here are the QUICK PICS!

GTO

is in the middle of growing his hair out so he can look like a super cool soccer player. I think I am going to have to teach him the Justin

Beiber

hair flip so that he will keep it out of his face. HA! I didn't have the time to deal with the glare of glasses at our quick little session. Do you know how hard it is to shoot kids in glasses! Frustrates me very badly. Maybe this weekend, I will try again. Nonetheless, here are my two sweeties!
GiGi

is getting to where she likes having her picture taken and is super natural in front of the camera. You would think she had been doing this for years. HA! I never have to tell her what to do, she just rocks it!

HHHmmmm

, 3 1/2 years of practice have finally paid off. :)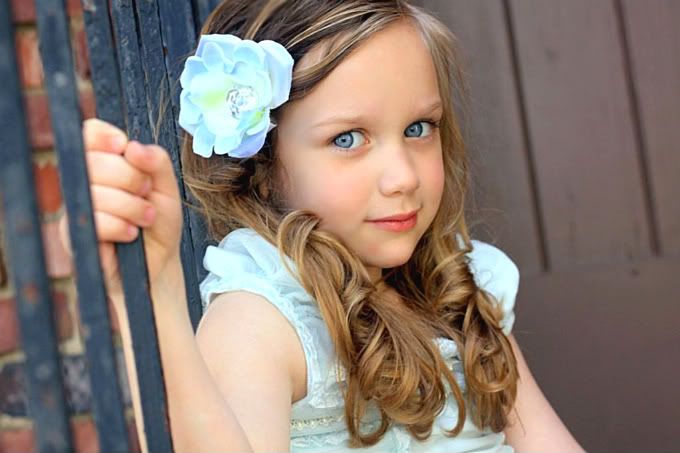 GiGi

LOVES to see her brother squirm with

embarrassment

. We always drop GTO off at school first every morning. She begs me to roll down the window so she can scream, "I LOVE YOU BUBBA" in front of his classmates as he darts into the building like he doesn't know us. She also knows asking him for a kiss in a public place will make him squirm. It seems like I capture a picture like this every time I try to take their pictures. It still makes me giggle.
Oh, he is SO done with this! Do you see the fists clenched? I think it is about time to relieve him from this

embarrassment

. :) It cracks me up to think

GiGi

will be at school with him next year. She will probably pull something like this at the water fountain. HA!