WOW, I photographed two boys named Cannon in one week. How crazy is that?
Baby Cannon was a little late getting his 2nd "watch me grow" photos because he has traveled a tough road in his three month life. At two months, he became sick with a terrible bacterial infection and was hospitalized and on a ventilator for over two weeks. Thank GOD he recovered, but at three months he suffered another setback when he was hospitalized with RSV. Knowing what this family has been through in the last couple of months made these pictures even more special. I know how lucky and blessed they feel to have a HAPPY and HEALTHY BABY BOY, and I wanted to capture that in their pictures.
I think I managed...look at this HAPPY BOY!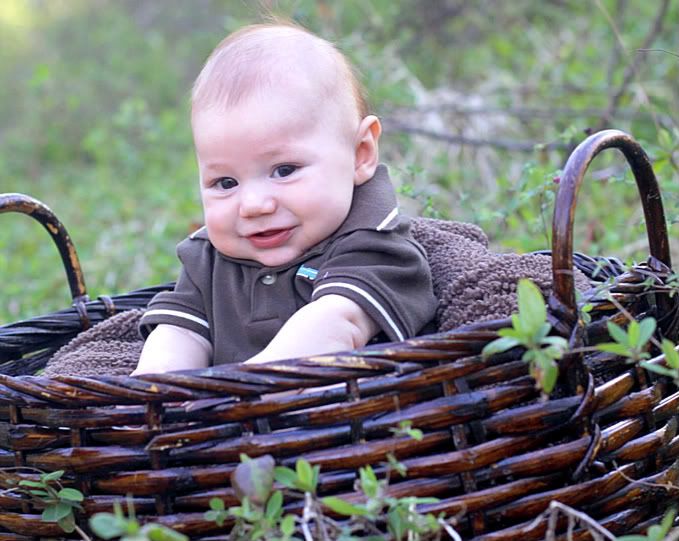 His expressions couldn't be any cuter!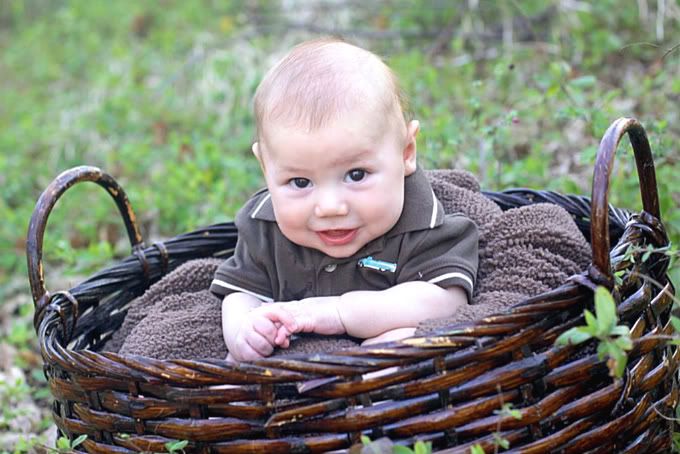 Since Cannon did so well in the basket, we thought we would send him flying down the hill for his FIRST JOY RIDE. Yes, I am TOTALLY kidding, but it sure looks like it, huh? Don't you just want to eat him up
!
You know I couldn't post baby pictures without at least one hat picture.