...our boat that is. We haven't seen her since Christmas and then she was covered in snow. She will be excited to get out of her parking slip and carry us around the lake this weekend, pulling the kids on skis and tubes, and possibly Hubby too. (I don't think I will be brave enough to get in the frigid water...it will still be a little chilly for me to enjoy...I am a big wimp!) There on the left of the dock is the kids' paddle boat. Yes, the paddle boat has it's own slip... sad that Papa (my dad) doesn't even have a boat parked there yet....SPOILED

GRANDCHILDREN

. :) I think the kids like the paddle boat almost as much as our ski boat. They always have so much fun! Today is one my favorite days of the year. The excitement and joy of knowing we will be on the water for the first time this season makes me GIDDY. Soon I will be leaving work and by tonight we will be....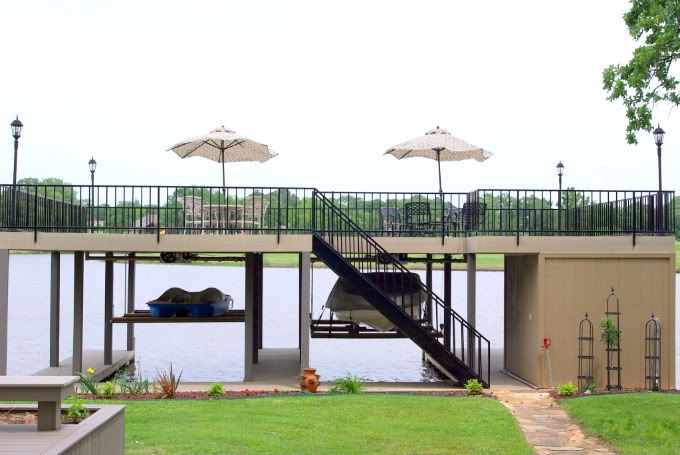 ...roasting marshmallows and eating

smores

around the fire! LIFE IS GOOD!

Enjoy the long weekend!