Huatulco

is made up of 9 bays. A few of them are only accessible by boat, so we hired a local who owned a boat to take us on an ocean adventure in the Pacific.

It was so wonderful to be

somewhere

different to capture the beauty through my lens. The great plains get a little boring after a while. :) I began snapping away as soon as we set sail from the marina.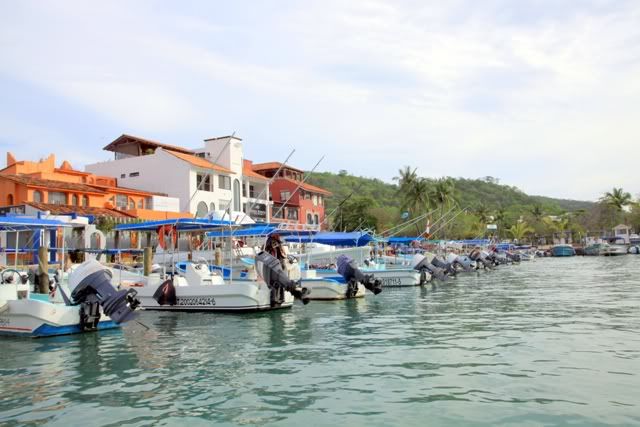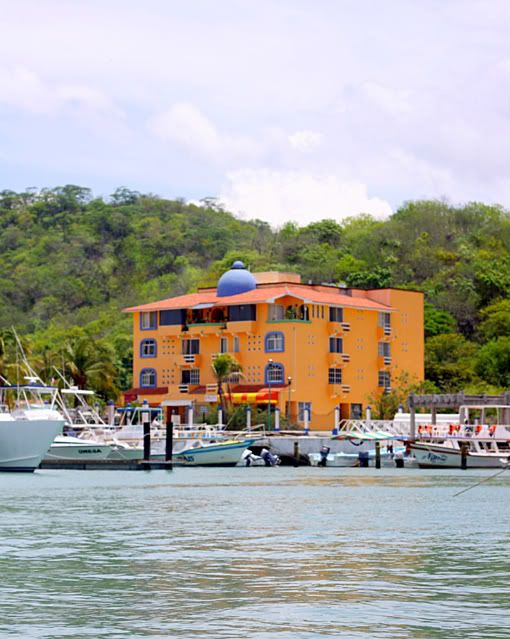 Our first stop was a visit to a blowhole. The kids thought this was awesome. We sat and watched the water blow for quite a while.
We soon pulled up to another beach/bay that was surrounded by a large reef.
You can see the dark areas in the water where the reef is located.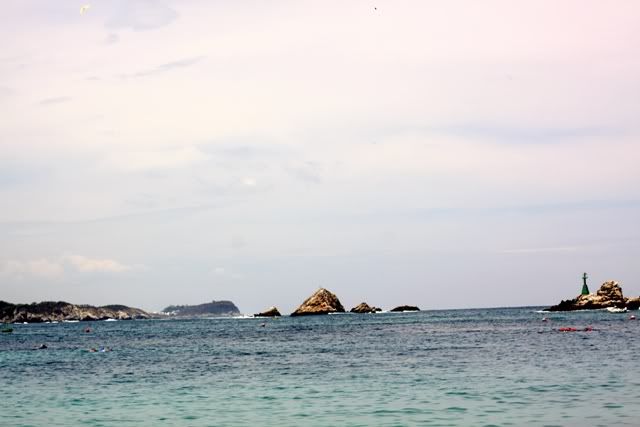 This was the kids first snorkeling trip.
They were so excited to put on their snorkeling gear and enter the reef.
After a couple of hours of snorkeling,

Jaun

took us to a couple more bays. We got out to swim and body surf at each one, but he definitely saved the best for last. Our final stop was at a 1/2 mile stretch of isolated beach. There wasn't another soul in sight. We felt like we were stranded on a deserted island. The beach was gorgeous, and to have the entire space all to ourselves was amazing.