I thought I would take a break from the vacation posts to share a couple fun, new toys with you. My photography prop closet is beginning to overflow, but it has been so much fun finding new treasures along the way. I like searching the junk stores and antique stores for new items. My mom actually tracked down this antique mini wagon for me. I think you will see a lot of it in upcoming sessions. It is the perfect size for babies and toddlers. I love it! Thanks Mom!
... And how cute is this vintage scale! My best friend actually found it for me while clearing out her Grandmother's estate. How lucky could I get! Thanks MEL!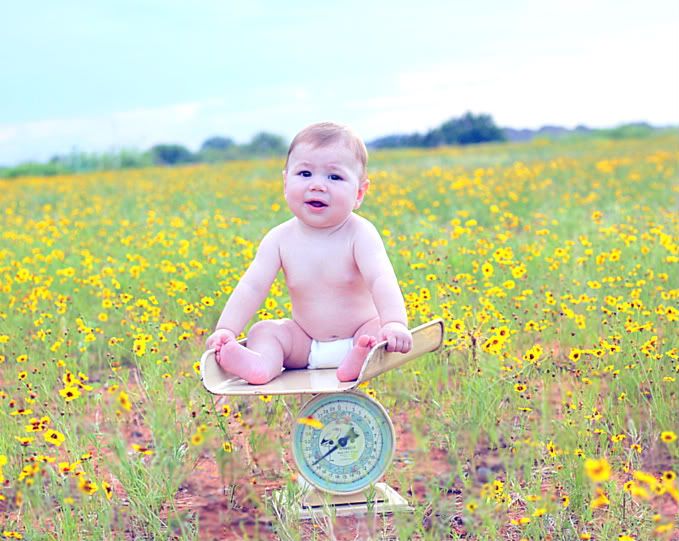 The wildflowers around town are in full bloom so I am hoping to visit a few more fields in the coming weeks. I love the color they provide. Maybe, I can even talk

GiGi

into another wild flower shoot.