My photography hobby is taking on a life of it's own. I love that I am getting lots of business so that I can improve, but it is becoming a second job. I don't really mind since I have been blessed with taking pictures of the cutest kids in OKC. Seriously, I don't think they could possibly get any cuter.
I have really enjoyed getting to know the below family. I had never met them before our first photo shoot, but it turns out that we hang out with many of the same people. It is such a small world. I think the best part of taking pictures is meeting so many sweet, young families.
I really love taking kids' pictures, but there are certain kids that steal my heart from the very first picture. This little boy happened to be one of those. I just fell in love with him in an instant.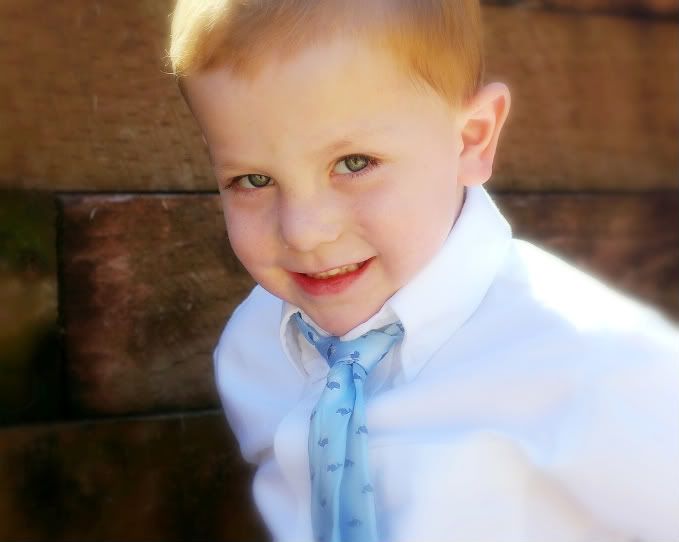 First off, I love little boys in ties. They always look so adorable. Second, look at those irresistible eyes. He is so darling.
His big brother has the same amazing eyes, and the cutest freckles.
These were the easiest boys that I have ever photographed. They didn't mind at all smiling and posing for me.
You could really tell that they were the best of friends. How cute is this!!!!
Their new baby sister is beautiful!
No room for eggs in this Easter basket.
I am in love with her serious expressions and frowns. It is exactly how my GiGi was as a baby!

Her mom wanted a picture in her Christening gown which had been crocheted by her grandmother and passed down three generations. I love this!
I wish the weather would have cooperated so we could have photographed outside, but we can look forward to that another time.